Guzel Urazova is a prominent representative of Tatar pop music. From a simple girl from a small village, she has grown to a popular singer, whose performances take place not only in Russia, but also in Turkey and Kazakhstan. In addition, the girl manages to give more than one and a half hundred concerts a year.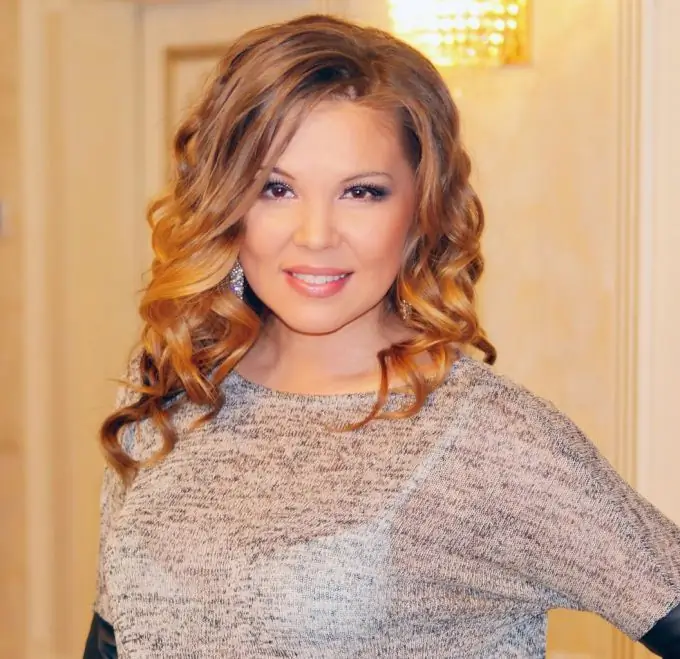 early years
Guzel Askarovna Urazova was born on January 8, 1982 in the small village of Barda (Perm Territory), whose population is less than 10 thousand inhabitants.
Despite the fact that the village is located in the Perm Territory, most of the people living there are Bashkirs and Tatars. The girl's parents are Tatars by nationality, and from an early age they adhered to their traditions.
Parents instilled these same traditions not only in Guzel. The girl was not the only child in the family, she has 2 sisters who are younger than her.
Despite strict family and national traditions, all three sisters grew up quite freely, and their parents did not refuse them anything. Guzel studied at a local rural gymnasium and at the same time went to a music school, where she studied piano. In addition, the girl was fond of playing tennis and twice won competitions in the Bardym region in this sport. And in the local newspaper "Rassvet" she led sports and cultural columns.
It is difficult to say why such an active and versatile girl showed great love: for sports or music. But everything fell into place thanks to the singing teacher. The woman saw a future pop star in Guzel and therefore studied with her with a special desire. During the time that little Guzel studied with a teacher, she became the winner of many vocal competitions. And the most memorable was the victory at the "Stars of Bashkortostan" festival.
Since then, her life has been associated only with music.
Student years and career
After receiving a secondary education, the girl leaves her native village and goes to conquer the capital of Tatarstan. In Kazan, Guzel entered the Academy of Culture (now KazGIK), where he studied at the vocal department. There she was lucky to become a student of the Honored Artist of Tatarstan Aydar Fayzrakhmanov. It was he who gave Guzel's voice even greater uniqueness, revealing her creative potential. Thanks to her voice, the girl manages to perform a different repertoire: from folk to modern melodies.
A year later, Guzel decides to leave for Moscow in order to enroll in MGUESI (after the reorganization processes in 2015, it is part of the Plekhanov Russian University of Economics). Then, after graduating from this university, the girl enters another. She becomes a student at the department of the State Medical University of the Institute for Personnel Training under the President of the Republic of Tatarstan.
Studying at universities did not prevent the girl from becoming a famous pop singer. Urazova collaborated with famous composers of Tatarstan, including Oskar Usmanov, Firzar Murtazin, Ilgiz Zakirov. She released her debut album in 2008. Since then, her touring calendar has hundreds of concerts. A year after the release of the album, she was awarded the title of "Honored Artist of the Republic of Tatarstan".
Guzel Urazova's discography includes 4 albums, 2 collections and many singles. The song was last released in September 2018. Basically, Guzel collaborates with Tatar artists and writes songs in the Tatar language.
With concerts, the girl traveled almost all over Russia.
Personal life
Fans watch with pleasure how the singer lives, and she does not hide her personal life. For more than 15 years, Guzel Urazova has been a loving wife of singer Ildar Khakimov. The couple met in 2002 and have been inseparable ever since. Despite the hard stage work, during their life together, she and her husband had three children: a son and two daughters.