Ada Staviskaya has been producing films and TV series for many years. Many of the works created with the participation of this producer are loved by the audience. Among them are the series "Secrets of the Investigation" and "Cop Wars". The credibility of film narration in such films is explained by the fact that Staviskaya is a lawyer by training. She is well versed in the peculiarities of copyright and knows the work of law enforcement agencies very well.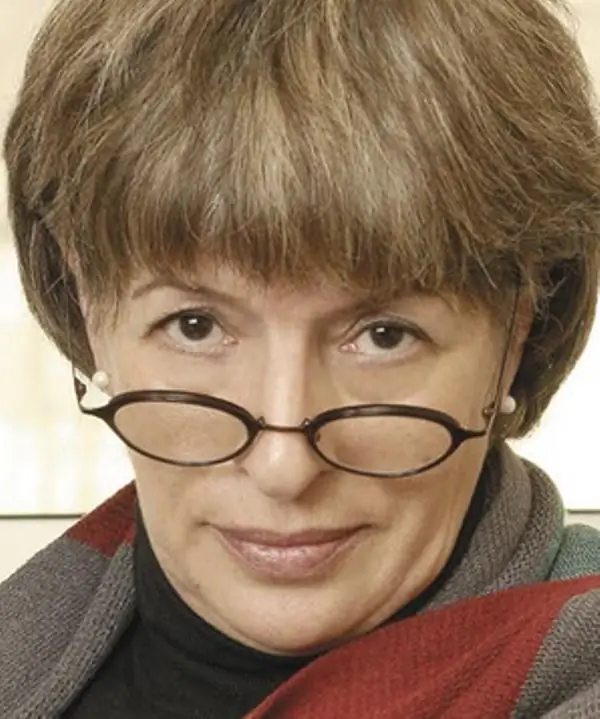 From the biography of Ada Semyonovna Staviskaya
Ada Staviskaya was born in Leningrad on December 1, 1947. She grew up in this city and studied here. Ada's great-grandfather was a famous throughout the country professor of the St. Petersburg Conservatory. At a young age, the girl was actively involved in athletics and even became a candidate for master of sports. But her sports career had to be stopped: at the age of 17, Ada had an accident, she was hit by a trolley bus. This happened before the important competition. The young athlete, who had five fractures, failed to recover.
In addition to sports, Ada had many other hobbies: books, art, cinema, theater. In 1974, Staviskaya graduated from the Faculty of Law of Leningrad State University. The law school graduate diploma was devoted to the topic of copyright for screenplays. The girl underwent pre-graduation practice in the Leningrad prosecutor's office. Ada worked with all diligence, but she understood that she would not be able to connect her fate with the prosecutor's office.
Acquaintance with cinema
Once Ada was present on the set of a film. She liked the process so much that she decided to write a diploma on this topic. Before her, no one had dealt with this aspect of cinematography, so Staviska's choice at the university caused surprise.
Ada met a Lenfilm lawyer and started studying materials on a question of interest to her. She was able to describe in her diploma three legal precedents for securing copyright for screenplays.
Alas, Ada's thesis was not accepted: it did not reach the norm in terms of volume. Ada was not at a loss and took up creative work: she herself, by analogy, composed several cases, came up with the names of the scripts, the names of the directors. Even her supervisor did not know about it. As a result, the girl managed to defend her diploma.
The creative path of Ada Stawiska
After graduating from the university, Ada started working as an assistant director at Lennauchfilm. Then she happened to be the deputy director for paintings at the Gorky studio. Staviskaya also collaborated with the Sverdlovsk Film Studio. Ada achieved her greatest success while working at Lenfilm, where she was the director of paintings. Many directors were eager to work with Staviska. Ada Semyonovna with her paintings has traveled to many countries of the world.
In 1988, Staviskaya became the head of the Leningrad studio Panorama as a producer. She was never afraid to take responsibility for the work done. Ada Semyonovna always personally reviews the finished material, actively participates in its revision.
Serials take a special place in the work of producer Staviska. Ada searches for scripts for films in various places. Usually, materials for future paintings are brought or sent by authors. She often finds ideas for paintings in new books: Staviskaya can often be found in bookstores. Ade's films are helped by legal education and copyright awareness.
Here are just some of the films that Ada Semyonovna is related to: "Dogs", "NLS Agency", "Secrets of the Investigation", "Cop Wars", "Hounds", "Tambov She-Wolf".
Ada Semyonovna does not like to tell journalists about her personal life. From the words of Staviskaya herself, it is known that her husband was the actor Yuri Kamorny. They got married even before Ada came to the cinema. And they worked together on two paintings, without giving away their relationship: only a few knew about their marriage in Leningrad. Yuri Kamorny died in 1981 under unclear circumstances. Presumably he was shot by a police officer during a domestic conflict.