Vera Brezhneva is a popular, beloved singer and actress by many. She became famous thanks to her performances in the "VIA Gra" collective. At the present stage, Vera gives recitals, actively acts in films, hosts various television programs and regularly pleases her fans with new photographs.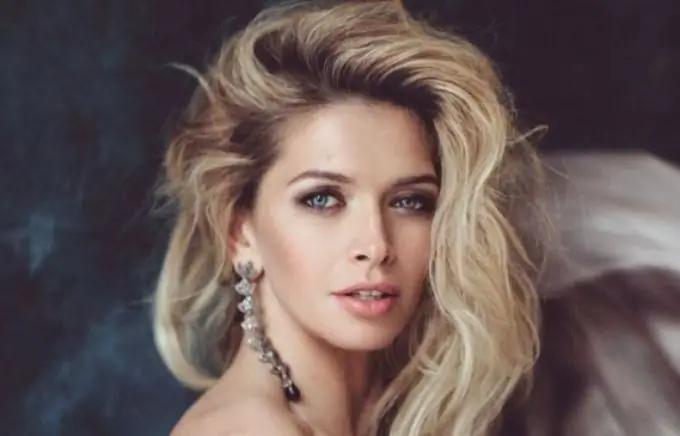 A popular and spectacular woman was born in 1982, in early February. It happened in a town called Dneprodzerzhinsk. In addition to her, three girls were brought up in the family. Vera Brezhneva's parents were not associated with either cinema or stage. They worked at a local chemical plant. By the way, Vera is not really Brezhnev. Her surname is Galushka.
On the way to a dream
The family of the famous performer was not wealthy, which is why relations with classmates were not easy. The girl always came to lessons in the same clothes. It's hard to believe, but Vera did not stand out for her appearance either. She was an inconspicuous girl.
But with her artistry, everything was fine. She first performed her debut roles at a young age. She often performed at matinees in kindergarten. She showed herself on stage and during her studies at school. Vera performed all her roles masterfully, despite the lack of a theatrical education. There was simply no money to attend the acting circle.
Since childhood, Vera dreamed of becoming a star. And she stubbornly moved towards the dream. And financial problems did not interfere with her in this. As a child, she was fond of karate, did gymnastics, played basketball. She even took secretary courses and learned English. In addition, Vera studied computer science and learned to drive a car. For all her hobbies, the girl earned herself. She looked after the flower beds in Zelenstroy and nursed the children.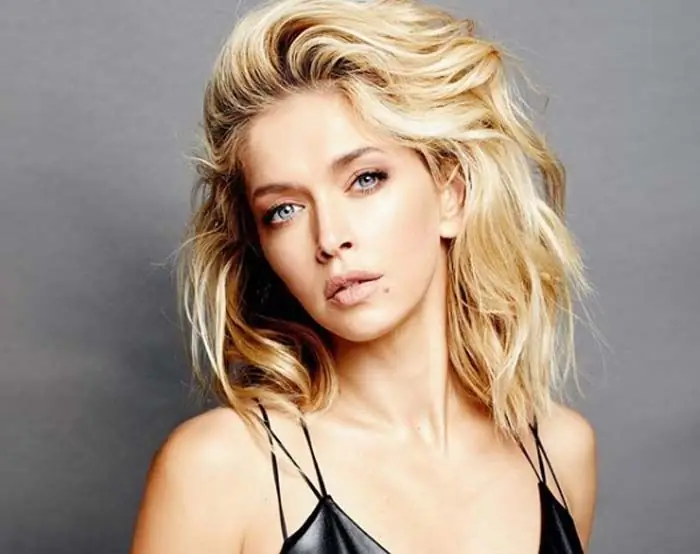 Era wanted to become a lawyer. However, this thought had to be abandoned due to lack of money. She just couldn't afford to pay the tuition fees. Therefore, the girl entered the Dnepropetrovsk Institute as an economist. She studied at the correspondence department.
Cardinal changes in the girl's biography took place in 2002. The women's team "VIA Gra" came to her city. Naturally, Vera came to see the concert. She even managed to sing with the artists on the same stage. And it was at this moment that Dmitry Kostyuk noticed a beautiful and effective girl.
Musical career
In the popular team, Vera replaced Alena Vinnitskaya. In addition, she had to change her last name. Dmitry Kostyuk helped to come up with a pseudonym. He found out where Vera was from and immediately invited her to become Brezhnev. After all, it was in Dneprodzerzhinsk that the former general secretary was born. The musical group entered the stage in an updated form in 2003.
And after several years, that team is considered the most fruitful, the best. It was named "golden". After the release of several successful albums, one of which received the "Golden Disc" (the collection "Stop! Cut!"), It was decided to record an English-language album. The popular group presented their debut collection during a concert in Israel.
In May 2003, a performance took place at the Olimpiyskiy. The girls performed the song "Good morning, Dad!" The song became an instant hit. It was played on music channels several times a day. 4 years later, Vera was first named the sexiest woman in Russia. She won this title several times. In the same year she left the VIA Gra group.
Solo career
After leaving the musical group, Vera did not immediately begin performing. She returned only a few months later. She appeared in front of her fans in the TV program "Magic of Ten". Vera was leading. A couple of months later, fans of the popular singer were able to hear new songs performed by Vera - "I don't play" and "Nirvana". Vera also appeared in the TV show "Ice Age-2". This time not as a host. She, together with Vazgen Azroyan, fought for prizes.
In 2010, her new music album "Love will save the world" is released. Every next year, fans could listen to new songs performed by her. She performed some compositions alone, some in a duet with other popular artists.
Success in cinematography
Vera performed her first role in cinema in 2005. The girl appeared before the fans in the Sorochinskaya Fair project. It was a musical. She starred in a full-length motion picture several years later. Together with such actors as Alexey Chadov, Svetlana Khodchenkova and Anastasia Zadorozhnaya, Vera appeared in the film "Love in the City". The project became very successful, thanks to which several more parts were released.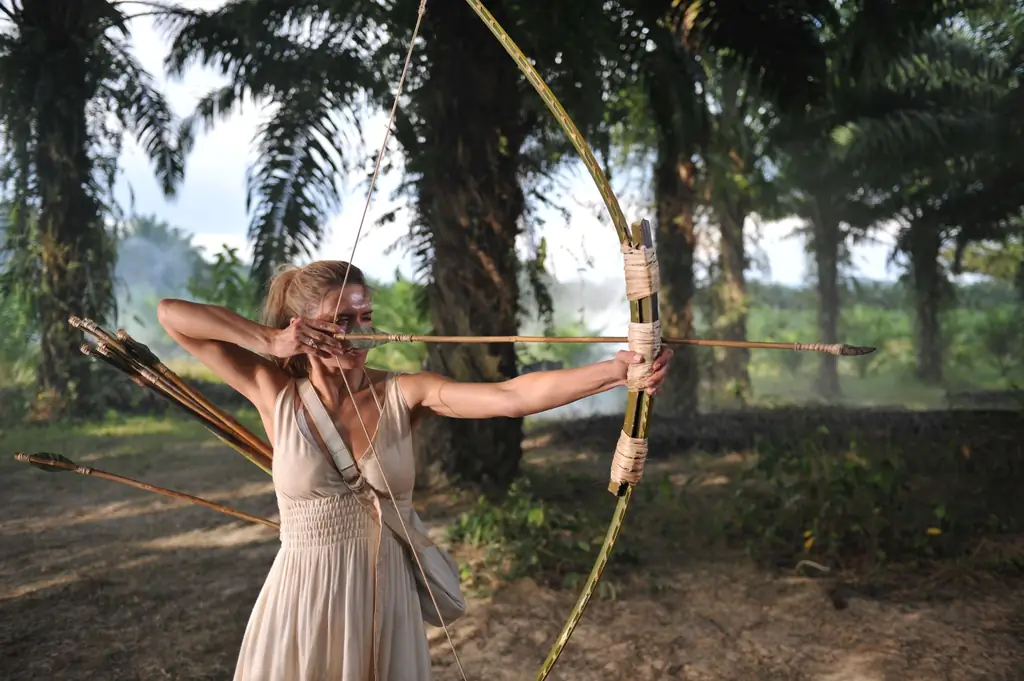 She did not even think about what she had achieved. After a while, the talented artist appeared before fans in such film projects as "Fir Trees", "Jungle", "8 Best Dates". And in the serial project "Major 2" she played herself. By the way, her appearance in one of the episodes came as a complete surprise to many viewers.
Success in personal life
How does a girl live when she does not have to work hard and fruitfully? The personal life of Vera Brezhneva is as bright as her creative one. Before starting her career, she built a relationship with the politician Vitaly Voichenko. From him she gave birth to her first child. She named her daughter Sonya. Almost immediately after the birth of the girl, the couple broke up. And this happened on the initiative of the girl.
Vera Brezhneva gave birth to her daughter Sarah from businessman Mikhail Kiperman. It happened in 2009. A year later, the artist takes her husband's surname. But Vera Kiperman, she was not long. In 2012, a divorce took place. At first, there were rumors that Mikhail's financial problems were the reason. Vera at first refused to comment on the divorce. However, she later denied the rumors. But she did not name the true reasons for the separation.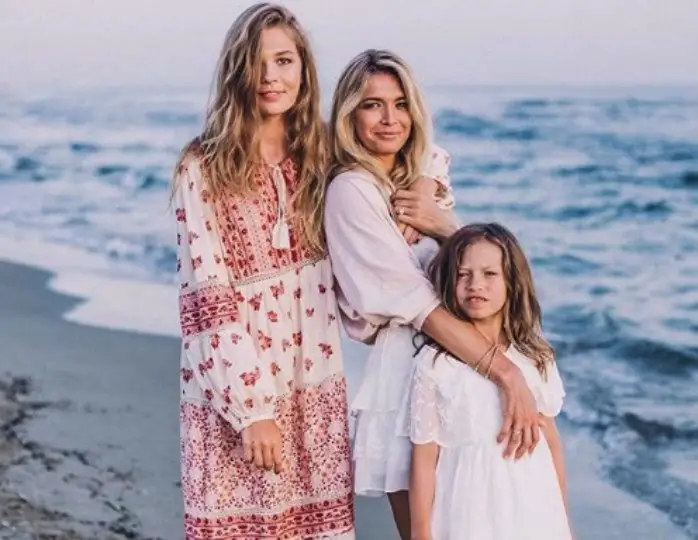 Even before the break in relations with Mikhail, Vera became close to Konstantin Meladze. The wedding between them took place in 2015. A solemn event took place in a small town called Forte dei Marmi.