Football player Dmitry Radchenko had a chance to play not only for Russian clubs: he gained rich experience of cooperation with foreign sports teams. However, the player did not manage to show high results in his football biography: every time he was hampered by injuries. After finishing his career, Dmitry focused on educating a new generation of football players.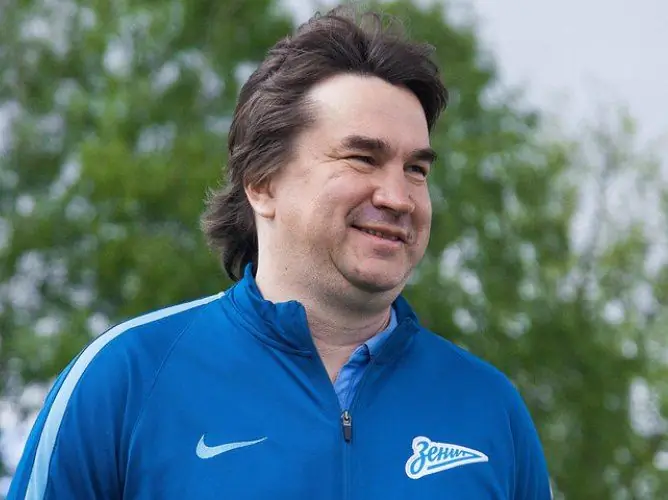 From the biography of Dmitry Leonidovich Radchenko
The future Soviet footballer was born in Leningrad on December 2, 1970. Dima thought about a career in football while still a child. The first coach of Radchenko was Yuri Kantor, who managed to instill in the young athlete the qualities of a good player: the ability to organize the game and make decisions quickly.
Dmitry took his first steps in sports in the sports school "Smena". After gaining a little experience playing for the Leningrad "Dynamo" and "Zenit", in 1991 Radchenko took a place in the main squad of the famous football club "Spartak". But a leg injury soon followed. For about six months, the footballer was recovering from a fracture.
For the national team, Radchenko played more than thirty matches. In these meetings, he managed to score nine goals. Dmitry played six matches for the USSR Olympic team, but he managed to score here only once. Radchenko took part in the 1994 FIFA World Cup.
Career abroad
In 1993, Radchenko left for Spain, where he played for Racing. Prior to that, he had several successful matches in this country. For two seasons, Dmitry showed a bright game. In the 1995/1996 season, Radchenko moved to Deportivo La Coruña, signing a contract until 1999. However, the player did not manage to score a lot. As a result, he lost his place in the main team.
In 1996, Radchenko began to play for Rayo Vallecano on a lease basis. The team's coaches changed very often. And each of them tried to offer Dmitry a new position on the playing field. As a result, Radchenko actually lost an entire season. The footballer did not get to the European Championship in 1996 due to a leg injury. For three full seasons, Radchenko managed to score only one goal into the opponent's goal.
In subsequent years, Radchenko played for Hajduk (Croatia), and then again found himself in Spain, where he happened to play for football clubs in the lower leagues.
Radchenko actually ended his relationship with big football before reaching the age of thirty. His skate has always been excellent speed qualities, but regular injuries did not allow the player to maintain high physical shape for a long time.
After completing his sports career, Dmitry Leonidovich studied in Spain and took up coaching, teaching skills at the school of the club "Deportivo". In 2010, he continued his education, graduated from the Higher School of Coaches and focused on working in the structure of the Zenit club. The footballer believes that the training of coaches in Russia is at a higher level than in Spain: Russian mentors are not used to feeling sorry for their players. And this has a positive effect on the professional qualities of young coaches and their students.