In the past, in order to order a song from a radio station, you had to either write a letter or try to get through on the air. Today, many stations accept applications via the Internet or SMS. In the second case, the service is paid, but the likelihood of its provision is higher.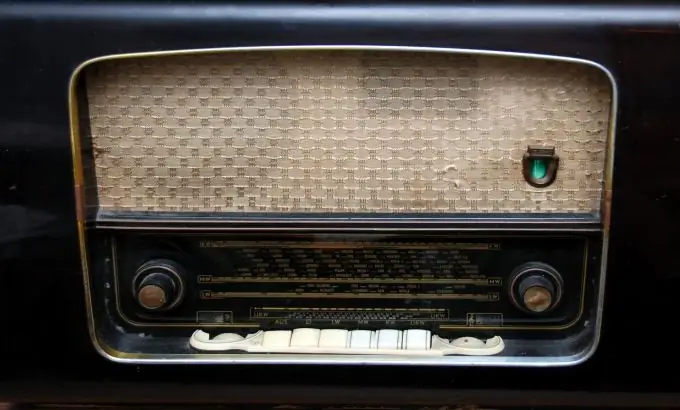 Instructions
Step 1
Decide which song you would like to order on Russian Radio. It must be in the repertoire of this radio station, otherwise the funds for sending an SMS message will be wasted. There is a significant probability that the song is in the repertoire of Russian Radio, if its text is composed in Russian (moreover, the author or the performer can live outside of Russia), and at the same time it is quite modern. If the work has already sounded on the air of this radio station, you can be sure that it is available in its library. An exception may be songs performed by the guests of the station.
Step 2
Compose your congratulation text. It should be short enough, since the length of one Cyrillic message is only 70 characters. It is advisable to fit both the title of the work and the congratulation itself into this length. If this fails, you will have to send a glued message. Calculate the number of ordinary messages it will consist of by dividing its length, including any characters, even spaces, by 70.
Step 3
If you wish someone a happy birthday, wedding, professional holiday, etc., be sure to indicate the date on which this congratulation should sound.
Step 4
In which regions and by which operators this service is provided, see the next page:
www.rusradio.ru/rusradio/smsportal/stolinfo Multiply the cost of one message for your operator by the result of the calculation performed in step 2. This way you will find out how much the message will cost you
Step 5
Type a message on the telephone keypad, carefully check the correctness of the text (especially the date), and then send it to 1057.
Step 6
For the schedule of the "Table of Orders" program, in which the listeners' congratulations and the songs ordered by them sound on the "Russian Radio", see on the next page:
Step 7
Remember that the probability that your order will be executed, although quite high (higher than on radio stations where applications are accepted for free), it is still less than one.