To order a song on the radio for yourself, a friend or a loved one is now much easier than in the recent past. The radio station "Russian Chanson" also offers various methods that provide such an opportunity.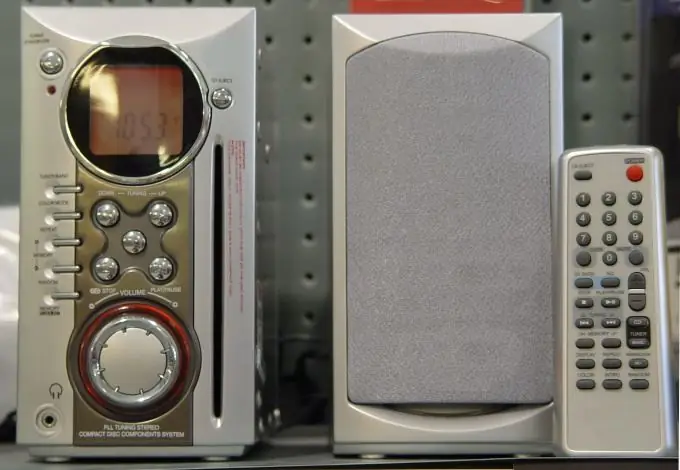 Instructions
Step 1
You can try to reach the Moscow radio station by phone +7 (495) 223-55-50. The call is free, but do not forget that you will have to pay for a call from another city like any long-distance call.
Step 2
A voice portal operates around the clock on the radio, with the help of which you can send greetings, congratulations or listen and download your favorite song to your mobile. Call 0932 from your mobile phone and follow the instructions you hear after connecting. The cost of the service for one minute is about 22 rubles, depending on the operator.
Step 3
Getting through to any radio is often problematic, especially during the broadcast period, when listeners' requests are being fulfilled. In this case, send an SMS message to the short number 1030. The cost of one message is about 30 rubles, depending on your operator.
Step 4
If you need to hear your favorite song on a specific day, send a request for the program "Just for You!", This can be done using the radio station's website at chanson.ru/request/request.php. Fill in all the required fields of the proposed form: name and surname, your occupation, where are you from, for whom and what song you want to order, when you would like to hear it on the air. In addition, fill in the field for the text of your application itself, which will be voiced by the leading radio stations.
Step 5
When planning to order a song, select several possible options, since you may not be the one you need.
Step 6
Order a song based on the format of this radio station. The word " comes from the French "chanson" - song. At the beginning of the twentieth century, this was the name of the vocal genre in the style of the French cabaret. Classical performers in this genre are Edith Piaf, Charles Aznavour. A Russian chanson is usually understood as a song of a typical social character, the text is most often performed in the first person, often the performer is the author of the work. It can be a thug song, bardic, military. Due to the lack of a clear definition of the term, V. Vysotsky, L. Uspenskaya, and other performers different from each other fall under "Russian chanson".