Currently, you can issue a passport of a new and old model. The new passport contains a special biometric photograph. Children do not fit into the new passport, they need to make their own passport. The state fee for issuing a new passport is 2500 rubles, an old one - 1000 rubles. A biometric passport is issued for 10 years, an old passport - for 5 years.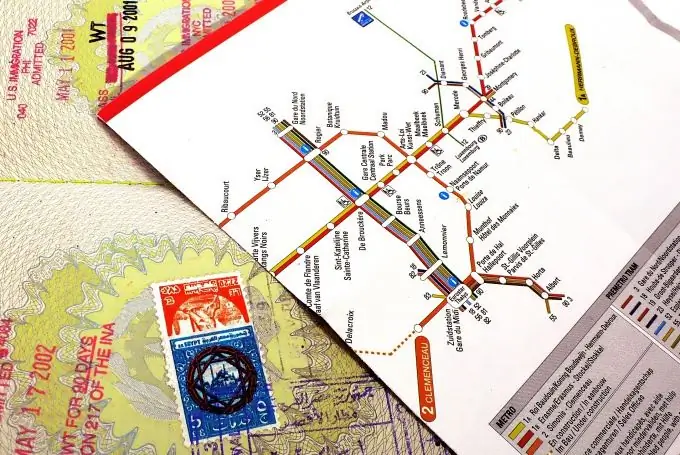 It is necessary
2 copies of the application form, photographs, Russian passport and its copy,
work book for non-working citizens,
a copy of the work book for working citizens, for males between the ages of 18 and 27: military ID and its copy / certificate of the military commissariat at the place of residence (form 32);
for servicemen of the Armed Forces of the Russian Federation: permission from the command, old foreign passport, receipt of payment of the state duty
Instructions
Step 1
You can issue a passport and a new one at the regional OVIR. The possibility of issuing an old-style passport must be specified for each city separately.
Step 2
When registering a new type of passport, a biometric photo is taken directly upon submission of the application form. At the same time, the photographs that need to be pasted on the applications can be any (color, black and white, any clothes), but 35 by 45 mm in size.
Step 3
If you have a new passport, apply for a child's own passport, regardless of the child's age. When applying for a passport for a child, you must provide:
A photocopy of the Russian passport of the parent submitting the application (spread + registration (registration)
Photocopy of birth certificate
A photocopy of the Russian citizenship insert (for children born before 2002)
A photocopy of the spread of the general civil passport of the Russian Federation (from 14 to 18 years old) + registration page (registration)
1 application form
1 photo (photo can be any, only on matte paper)
Step 4
When issuing an old-style passport, the same documents are required as for a new generation passport, but four photos are required.
Step 5
You can get a ready passport in 1 month. You can also use the paid service of accelerated registration of a foreign passport, in which case you can receive an old passport in 9 days, a new passport in 12 days.