If it's time for you to change your passport, and you are not at your place of residence, they have no right to refuse this service. Even if you do not have registration at the place of stay, this is not a problem. You can also submit documents at the place of application. But it will take much longer to wait for the finished document: not 10 days, but two months. The rest of the procedure has no special features.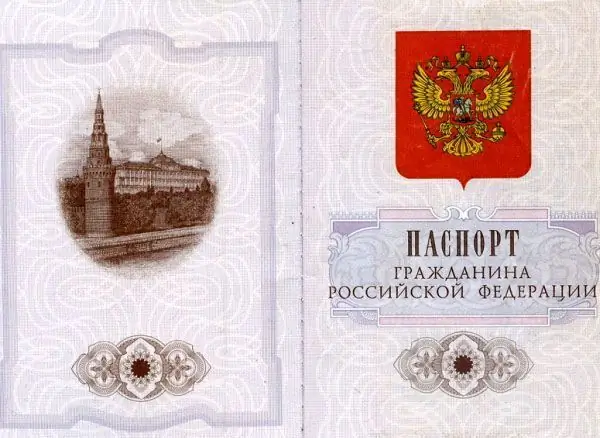 It is necessary
- completed application;
- existing passport;
- documents for affixing marks;
- documents confirming the need to replace the passport (not in all cases);
- 2 photos;
- receipt of payment of state duty;
- certificate of registration at the place of stay (optional).
Instructions
Step 1
Collect a package of required documents. For any reason, an existing passport will be required, as well as all documents for affixing marks in a new one: military ID, marriage certificate, birth certificates of children.
If the reason for the replacement was not the expiration of the term, but, for example, a change of surname, you will need documents confirming this circumstance (marriage certificate, etc.).
Step 2
You can take a picture in any atelier, you need 2 color or black-and-white photographs in full face on a light background 35 x 45 mm in size.
Step 3
The application form is available for download on the website of the regional office of the FMS and filled out on a computer, then printed and signed.
You can also take it from the passport office of the housing office or another organization in charge of housing and communal issues or in the territorial division of the Federal Migration Service and fill it in by hand or on a typewriter.
Step 4
The receipt form for payment of the state duty can be downloaded on the website of the regional department of the FMS, obtained from its territorial division or from the passport officers of the housing office. They will tell you the details for its payment and the amount also in the branches of Sberbank.
Step 5
If you have registration at the place of stay, include it in the package of documents. If not, no special clearance is required.
Step 6
With a ready-made package of documents, come to an appointment at the passport office of the housing office or the territorial division of the FMS. If everything is in order with them, in 2 months you will receive a new passport there.