There is no procedure directly for changing the passport. There is a procedure for certain actions to receive a new document after the expiration of the previous one. If you correctly collect the package of necessary documents, then you can be sure of obtaining a passport.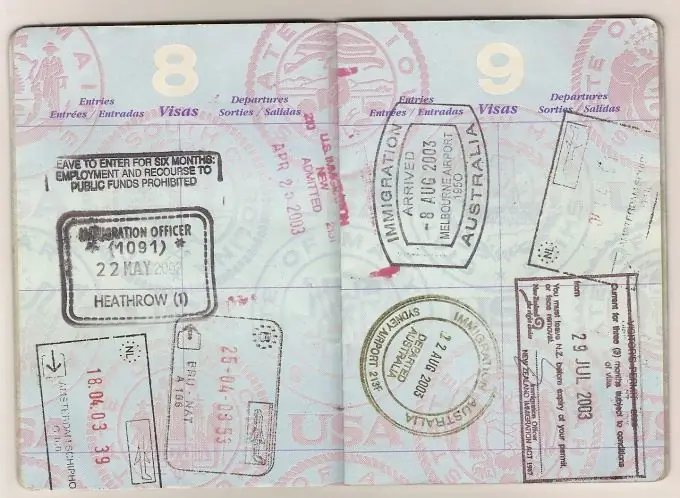 It is necessary
Completed application form, original and copy of passport, money
Instructions
Step 1
Obtain a new passport before the old one expires. This cannot always be done. Your documents will be accepted in cases where you have changed your surname, radically changed your appearance, lost or damaged your old passport. You can also replace your passport ahead of schedule if there are no free pages in it, or if its validity period ends earlier than 6 months later. When changing your last name, do not forget to bring your marriage certificate with you.
Step 2
Contact the FMS department at your place of residence, if you are a resident of the Russian Federation, or at the place of actual residence, if you are not. Specify the address of the territorial subdivision of the FMS, as well as information on the possibility of issuing an old / new passport. Please note that the processing time may vary depending on the type of passport. Plan your paperwork in advance. On average, a new passport is issued in 1-2 months, an old one - a little less.
Step 3
Use the information on the Internet at the territorial site, if available. While on the website or directly in the FMS department, carefully study the list of documents you need to apply for a passport. In addition, write down the phone numbers by which you can clarify the details required to obtain a passport.
Step 4
Collect the required package of documents. Old and new passports are almost equivalent in their effect, but the procedure for issuing them is slightly different. The state duty on a biometric passport is higher, and the number of photos for it is one less. If you have reached the age of 18, you will need: an application (questionnaire) for a new passport, completed in duplicate, the original and a copy of your Russian passport. It is necessary to provide a receipt for payment of the state duty and a work book with a photocopy. If a man of military age needs to get a passport, then a military ID or a certificate from the military registration and enlistment office is required. If you have an old expired passport, then it must also be included in the package of documents.
Step 5
Use the services of intermediaries who, for an additional fee, will take on all the difficulties in obtaining your passport if you have no free time at all. However, it should be borne in mind that it is not difficult to prepare documents on your own.