He was an ordinary marine engineer, but one day, almost by accident, he invented a children's toy - the Slinky spring. Having earned fame and decent money, he became happier, but not for long - problems within the family and within himself pushed him to join a religious sect, under the influence of which he left to live in Bolivia. And his funny invention continues to "walk" to this day.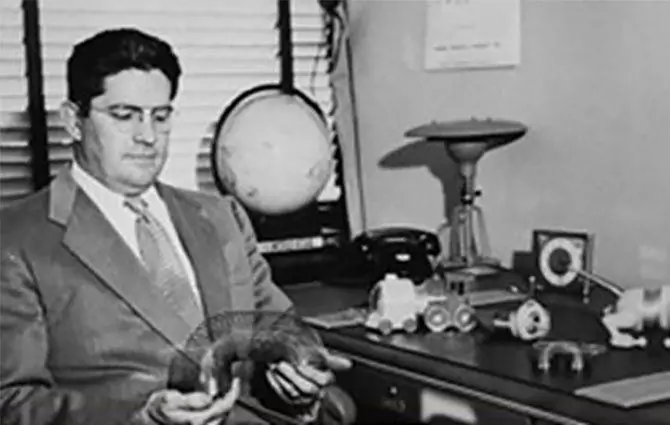 Youth and persevering curiosity
The biography of Richard James is remarkable from the first day of his life - his birthday fell on January 1. The year then was 1914. The country where the birth took place is the USA (Delaware).
From childhood, the irrepressible curiosity of a small child began to appear. Later, in an interview with a newspaper, his brother Samuel said that James once wanted to earn more money and solve the problem of lack of funds. For this, an opportunity turned up: one Sunday morning, he found an old abandoned car, repaired it, set it in motion and sold it for $ 25.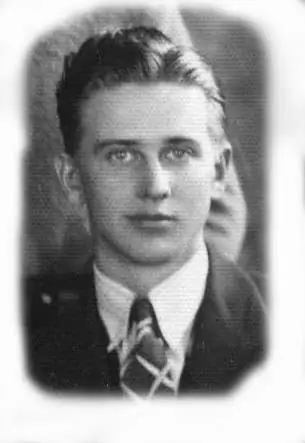 Curious Richard, like many young people, began to understand how various things are created. And he graduated from the University of Pennsylvania with a degree in mechanical engineering in the late 1930s. Having received his education, he began to work as a naval engineer. The Second World War began, in which the United States later had to get involved. James is also changing his life: he goes to work as an office employee at a shipyard in Philadelphia. There he became responsible for the construction of equipment for battleships and submarines.
The invention of the Slinky spring
In 1943, Engineer James developed a new type of tension spring that could improve the stabilization of a ship while heaving at sea. One day, he accidentally brushed a jar of parts off the shelf. The spring that fell out of it did not stop, but began to "step" across the table and stacks of books and then across the floor. Richard was surprised by such a spectacular movement of the spring and prompted the idea: what if you make a toy out of it?
Returning home, he told his wife about his idea. It is she who will later give the name to the spring - slinky (smooth, graceful).
A keen engineer in his spare time fiddled with wire, choosing the right type of steel and coefficient of elasticity. Finding a suitable wire, he decided to show the toy to the neighbour's children. They liked it immensely, and it was then that another new idea came to the inventor: whether to try to sell a bending and jumping structure.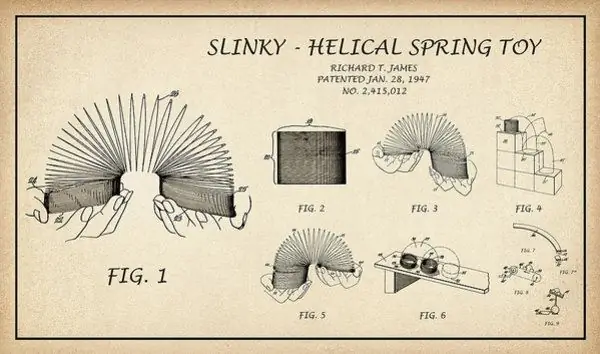 The toy sold poorly at first. But then things got better. The whole city learned about the funny "walking" spring, and Richard's financial condition increased significantly. Through chance and his ingenuity, marine engineer Richard James has gained fame and millions of dollars.
Slinky's idea was also used for other purposes: in the production of lamps, gutters, therapeutic devices, antennas.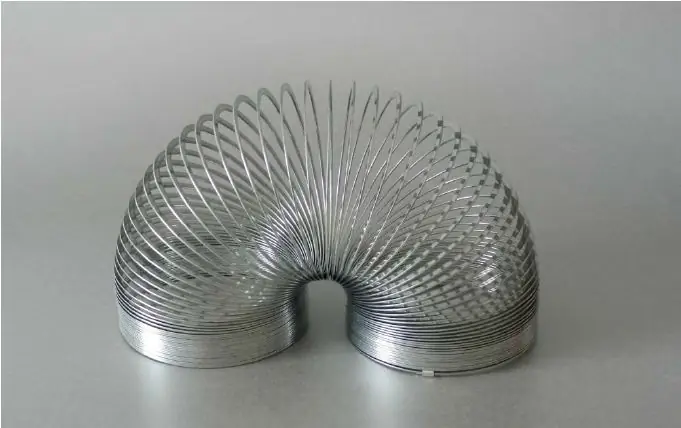 Family and religious addiction
James's personal life did not go smoothly. The couple began to have children in the mid-1950s. The family has grown: a total of 6 children were born. But then problems in the family began to appear. Richard turned out to be a lover of women. The wife did not leave her husband for the sake of the children. But the bitterness of insults squeezed my heart. James subsequently began to appear more often in the church, in its confessional part. In addition to cheating on his wife, the talented engineer joined a religious sect and slowly began to "volunteer" to help the organization. He gave a lot of money. This is not surprising: sects with a religious bias are always happy to replenish their budget at the expense of lost, exhausted or psychologically vulnerable people.
The fate of James and his firm
In 1960, Richard James is going to leave for Bolivia to join a religious community-sect in one village, and invites his wife to go with him. But Betty refuses such an adventurous offer and remains. And Richard sets off alone.
Left with the children, Betty took over all the affairs of the collapsing company and over time straightened the situation, increasing sales and changing the design of Slinky. Betty made a significant contribution to ensuring that the company did not go bankrupt and continued to exist.
The inventor lived in Bolivia for about 14 years and died in 1974. His wife Betty lived much longer: she left this world in 2008 at the age of 90.