Every citizen of Russia who has reached the age of 14 must obtain a passport. It is this document that proves your identity. You should know how to get a passport for the first time and where to go if the document is lost.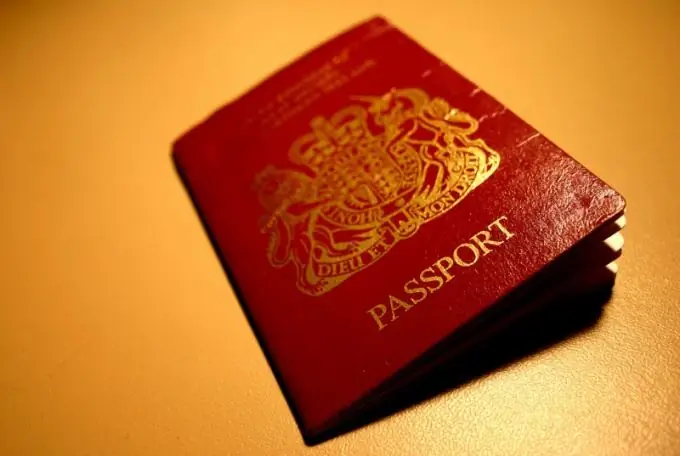 It is necessary
Birth certificate, extract from the house book, photographs, military ID
Instructions
Step 1
Gather all the required paperwork. You will need a birth certificate, on the basis of which information about you will be entered in the passport. Further, documents proving your citizenship may be required. They can be a state certificate or an extract from the house book. You will need the latter in any case. If you have lost your passport, then in order to restore it, in addition to the listed documents, you will need a certificate of marriage / divorce, a death certificate of your spouse, as well as a military ID.
Step 2
Take a photo at a photo studio. As a rule, all photo studios are familiar with the requirements for passport photos. The picture must be clear, contrasting, strictly from the front view. The background can vary from white to gray, depending on the recommendations of the passport office. A total of 3 photographs must be provided.
Step 3
Pay the government passport fee. For 2011, when applying for a passport for the first time, it is 200 rubles. If you lose this document, you will have to pay already 500 rubles. The receipt of payment should be attached to the rest of the documents.
Step 4
Write an application for a passport. Fill in all the fields according to the sample. The application is filled out in block letters with a black helium pen. Be extremely careful when entering information, avoid mistakes.
Step 5
Take all the collected documents to the passport office, according to the place of your stay, registration or registration. After the documents are accepted, you should be given a receipt for their receipt. If you wish, you can issue a temporary identity card, which will indicate the details of your previous passport (if any).
Step 6
After the deadline specified by the passport office staff, visit the police station and receive your document. Sign on the second page when you receive it.