Before the vacation period, citizens often remember that they do not have one necessary thing for the upcoming trip - a passport. Indeed, without this identity card, one cannot enter even those states that have canceled visas for Russians. So how do you get this passport?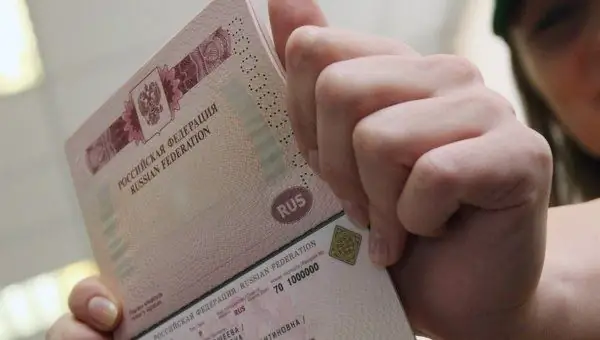 It is necessary
- general civil passport;
- money to pay the duty;
- birth certificates of children (if any);
- military ID;
- a computer;
- access to the Internet;
- Printer.
Instructions
Step 1
Decide what type of passport you want to apply for. There are two of them - old and new. The old passport is issued for five years, and the biometric document of the "new generation" - for ten years. They differ in the amount of the duty. In 2011, the government had to pay 2,500 rubles for a ten-year passport, and 1,000 rubles for an old-type document.
Step 2
Having chosen a passport, fill out the application form to receive it. It can be obtained in person at the FMS department or, even easier, downloaded from the organization's website. To do this, go to the FMS website in the "International Passport" section and at the bottom of the page you will see links for downloading a questionnaire for an old-style and "new generation" passport. Print one of these forms in duplicate and fill out. Do not forget to sign and date the information. Then the questionnaires will need to be sent to the personnel department or secretariat at the place of work or study. There they must be certified by the signature of the responsible officer and a round seal.
Step 3
Pay the state fee. The receipt can either be printed out on the FMS website, or filled in in accordance with the sample, which can be found in any branch of Sberbank.
Step 4
If you are going to get an old type passport, please take photos first. For a document with a ten-year validity period, you will be photographed on the spot, at the FMS office.
Step 5
Apply for a passport. In some regions, you can make an appointment over the Internet for convenience. You can find out how to do this on the regional portal of your FMS, to which you can go from the main site. But keep in mind that the recording can be carried out for a month or two in advance.
Your children can be entered in the old passport, so you need to add their birth certificates to the documents.
Step 6
Wait for your passport to be produced. This usually takes a month.