Natalia Senchukova - singer, Honored Artist of Russia. She is the wife of Viktor Rybin, the leader of the Dune group. Senchukova is fond of karate, she has a black belt and even became the president of the "Karate-Do" federation.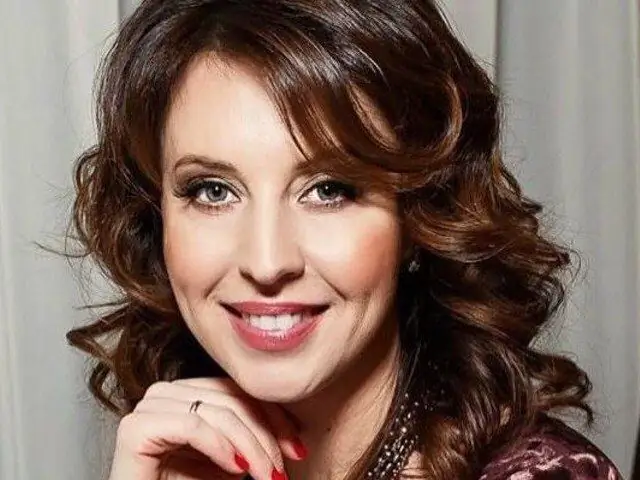 Early years, adolescence
Natalia Valentinovna was born in Georgievsk (Stavropol Territory) on October 25, 1970. Later the family lived in Pyatigorsk. Natalia's father was a military man, her mother was a housewife.
From the age of 5, Senchukova began to study at a choreographic school. Her other hobby was tourism, Natalia even has a category. After school, Senchukova studied at a choreographic school, at that time tourism had to be abandoned.
Creative biography
In the 80s Senchukova decided to leave for the capital, where she managed to get into the "Dance Machine" collective of Vladimir Shubarin. Natalya worked there for a year. Then she participated in dancers, worked in a variety show, on stage.
Once, at a concert at the Olimpiyskiy, Senchukova met with Viktor Rybin, the leader of the Dune group. He invited her to his team. The girl agreed to the offer, however, before performing, she studied vocals for a year with a teacher from GITIS.
For the first time Senchukova appeared on the stage as a singer in 1991. Her first album, "Everything that Was", went unnoticed. Then there was the album "You are not Don Juan". The singer became famous thanks to the song "Doctor Petrov", which hit TV.
In the 90s, many albums by Senchukova were released, music videos appeared. In 1997, she recorded a Spanish-language disc, the songs were written by Agutin Leonid. The album was not sold in Russia, it was sold in Spain. Later Natalia had a contract with the Spanish band Dulce Y Salado. Senchukova starred in films (TV series "Interns", "Real Boys").
With Rybin Viktor Natalya recorded several albums. In 2000, the program "Not a word about love" appeared, later the hit "Botanist" was released. The couple often toured together. They created the RybSen collective, adding new songs to the repertoire.
Personal life
Rybin Viktor, the lead singer of the Dune group, became Natalya Valentinovna's husband. For her sake, he left the family. At first there was a civil marriage, and in 1999 they registered a relationship when their son Vasily appeared. He became a theater director.
Victor's daughter from his first marriage, whose name is Maria, is friends with her father's family. In 2011, Victor and Natalia got married, they try to be together everywhere. This is Rybin's third marriage.
In 2005, Victor bought the old ship "Mikhail Lomonosov" and restored it. The ship has several rooms, a study, a dining room. The couple spend their time on the ship on summer days. Sometimes they go swimming.
Senchukova is fond of karate, she has a black belt. She is the head of the Karate-Do Federation. The singer leads a healthy lifestyle, has kept an excellent figure. Spouses do not eat meat.