A subsidy is a form of state aid intended for a poor category of the population in order to reduce the cost of own funds to pay for housing and communal services. A housing subsidy for housing and communal services is provided only after citizens present a specific package of documents.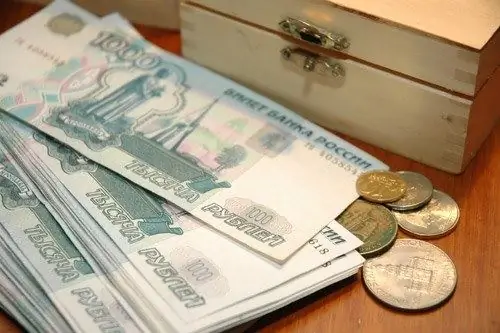 Instructions
Step 1
If your utility bills have exceeded the maximum allowable utility bills in the total income of all family members, contact the Municipal Housing Authority for a subsidy. Write your application for this benefit here. A number of documents must be attached to the application.
Step 2
Take a certificate of family composition from the district housing and communal services department, that is, information about all citizens registered with the applicant at his place of residence.
Step 3
Collect income statements for each family member and attach your statement. Information must be for the last six months from the date of contacting the housing management. Documents confirming income can be: certificate of salary, certificate of pension amount, certificate of scholarship received, certificate of receipt of unemployment benefits, etc.
Step 4
In the accounting department of the TZHH, take a certificate of the absence of arrears in payment of utilities and documents confirming the payment of payments for utilities for the last month before the appeal (invoice-notification).
Step 5
In the department of social protection, ask for a document confirming the right of one of the family members to benefits when paying for housing and communal services. The privileged category of citizens includes: residents of besieged Leningrad, mothers with many children, labor veterans, disabled people, etc.
Step 6
Attach the received certificates and the following documents certified by a notary to the application for housing management: applicant's passport; documents confirming the right of ownership of residential premises (purchase and sale agreement, certificate of privatization, inheritance, etc.). You also need documents confirming the legal relationship between persons living with the applicant (marriage certificate, child birth certificate, recognition as a family member).
Step 7
Open an account or demand deposit to which the subsidy will be transferred. Indicate the bank details in the application.