Ekaterina Ivanchikova - pop star, soloist of the Iowa music group (IOWA). The singer is quite famous among Russian and Belarusian listeners. Her songs cling to the innermost strings of the soul.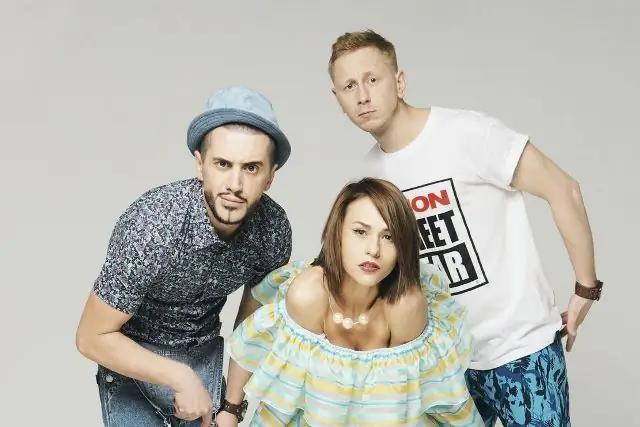 Biography
Ekaterina Ivanchikova is from the Belarusian city of Chausy. She was born in 1987 into a family of ordinary workers. Mom was a kindergarten teacher, and my father was a machine operator. The parents worked all day, and little Katya was left at home by herself. Despite the large amount of free time, the girl did not suffer from idleness and loneliness. She gathered her girlfriends, helped stray animals. A kind and open girl could not pass by an abandoned kitten.
Parents early noticed the musical abilities of their daughter and sent her to a circle at the House of Culture. In high school, Katerina became interested in rock. She dreamed of fame and admirers. She did not succeed in entering the conservatory, so the girl left for Minsk. After 4 years, she received a higher philological education, which was never useful to her in life.
Career
In her student years, Ekaterina decided to try her hand at the vocal field and went to the casting of the Star Airship project. She was not taken at first, but just before the shooting, one of the selected participants became very ill and thereby freed up the cherished place. In addition, the girl was engaged in dubbing cartoons.
In 2009, Ekaterina decided to organize her own rock band together with Vasily Bulanov and Leonid Tereshchenko. At first, the girl both sang and played the guitar, but soon decided to focus only on vocals. The singer writes poetry herself. Writing talent opened up when Catherine first fell in love. The first tour was organized in Belarus. The musical group quickly gained popularity among the youth audience, and the guys decided to try their luck in St. Petersburg. Soon their fame spread throughout Russia.
Some of the songs have made it onto television. The composition "Mama" became one of the best in 2012. In the program "Let's Get Married" the song "Looking for a Husband" sounded for the first time and immediately became incredibly popular, and "Smile" became the soundtrack for the television series "Kitchen". The song "Minibus" was nominated for the Muz-TV Prize in 2015.
At the moment there are 6 participants in the group, and the producer is Oleg Baranov. Catherine herself is engaged in charity work. The girl helps sick children and organized the Dobropochta project.
Personal life
In 2008, Catherine met her future husband. Leonid Tereshchenko became her lover. Their relationship has become a solid foundation for the creation of a loving family and a popular musical group. The guys dared to officially legalize the relationship only in 2015. Their wedding took place in Karelia. The relatives and friends of the young people celebrated for two days. In addition, Catherine and Leonid were married in a local old church.
The musicians live in St. Petersburg.