Andrey Razin is a Russian singer and music producer. The most important moment in his biography is the creation of the cult group "Tender May". In his personal life, a successful artist had to face both ups and downs.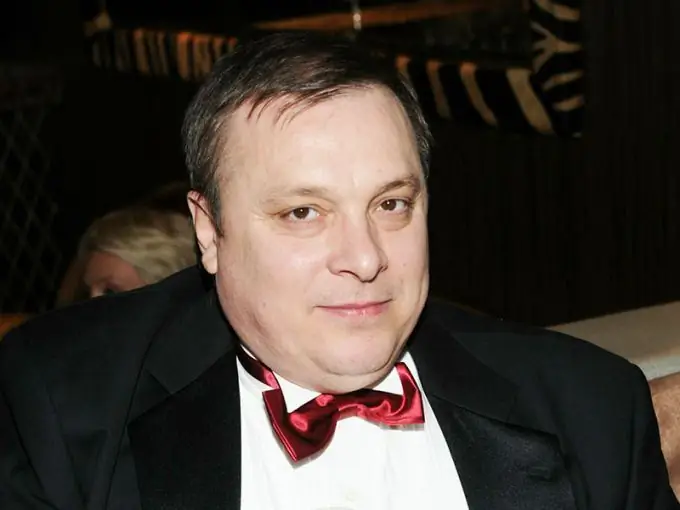 Biography
Andrey Razin was born in 1963 in Stavropol. A year later, the boy, without even knowing it, faced a terrible grief: his parents died in a car accident, and he ended up in the Svetlograd orphanage. Here he grew up and received a construction profession, going to work in the Far North.
Later Andrei Razin moved to Ryazan to try his luck there. He was able to get a job in the regional philharmonic society and take the post of deputy director, showing his entrepreneurial talent: the young man skillfully found the necessary connections and promptly organized cultural events. His career took him to Chita, where Andrei managed to work on radio and television.
Thanks to his sociability and enterprise, Razin continued to build connections with already established artists. For some time he was organizing concerts for the singer Anne Veski, but in the end he realized that his dream was to perform on stage himself. Realizing that the plans were not yet destined to come true, Razin returned to his native Stavropol and got a job in the management of the collective farm, but in the mid-80s he left his place and moved to Moscow. At the same time, the management missed a rather large amount of money taken by an enterprising guy supposedly to buy a tractor.
In the capital, Andrei Razin wasted no time and was actively looking for artists to create his own musical group. Here he met with Yura Shatunov and his friends, who performed songs of their own composition. The team was called "Tender May". Razin really liked the work they presented, and he agreed to produce the project and even personally sang in several compositions of the group. They recorded an entire album and made copies of it, and the tapes themselves were offered to conductors on trains that ply throughout the country. So the collective very quickly became phenomenally popular and began concert activities.
By 1993, the group "Tender May" broke up, and Razin decided to take up social work. He took over as head of the Stavropol Cultural Foundation, and in 1997 he even took part in the elections to the State Duma, but did not get the required number of votes. Subsequently, the successful producer was appointed general director for the organization of the International Festival, timed to coincide with the opening of the 2014 Olympics in Sochi.
Personal life
Andrei Razin met his first love back in the 80s. They did not stay together for long, and the artist does not even divulge the name of his beloved. From this civil marriage, he has a son, Ilya, currently a successful Russian stylist and entrepreneur.
In 1988, Natalya Lebedeva became the official wife of Andrei Razin, but the couple broke up a year later. The artist did not remain a bachelor for long and immediately formalized a relationship with a woman named Faina, but the nature of a womanizer again took over: the case ended in divorce and a new marriage, this time to the girl Maritana, from whom Andrei had a son, Alexander. Interestingly, after the couple broke up in 2007, Razin returned to his former wife Faina.
In 2013, already a mature producer and public figure announced that he was going to enter into another marriage, and the former soloist of "Tender May" Natalia Grozovskaya became his chosen one. It would seem that well-being has come in Andrey's personal life, but in 2017, his son Alexander suddenly died of a long-standing heart disease. Andrei Razin grieved at the loss, but managed to return to his daily affairs. He continues to engage in production activities.