The Spanish Embassy is an authorized body whose main task is to protect and promote the interests of this country in the Russian Federation. In this case, the issuance of visas is carried out by a division of the Embassy - the consular section.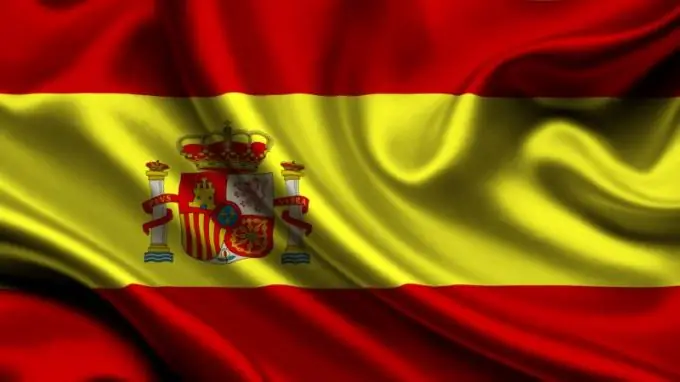 Spain has 118 embassies in various countries of the world, and one of them is located in Moscow.
Embassy of Spain in Moscow
The Spanish Embassy in Moscow is an organization whose main function is to implement the diplomatic mission of this country in our state. The Spanish Ambassador, whose post is currently held by Jose Ignacio Carjabal Garate, attends various international events in Russia, and is also engaged in the development of cultural, economic and other types of cooperation between our countries.
At the same time, contrary to popular belief, the Spanish Embassy is not directly involved in issuing visas to Russian citizens wishing to visit this country. The fact is that this mission is entrusted to a special unit of the embassy, ​​which is called the consular department. Moreover, if the Spanish Embassy operates only in the capital of the Russian Federation - Moscow, then consular offices are located in two large cities of the country - Moscow and St. Petersburg.
In addition, many visa centers located in the main Russian cities - Yekaterinburg, Novosibirsk, Rostov-on-Don and 15 other cities, not including Moscow and St. Petersburg - are involved in organizing the issuance of Spanish visas in Russia.
Spanish Embassy Address
The Spanish Embassy in Moscow is located in the Presnya district. The exact address of the organization is Bolshaya Nikitskaya Street, 50/8. If you plan to visit the embassy by private vehicle, the most optimal way would be a trip along Kutuzovsky Prospekt, from which you will then need to turn onto Bolshaya Nikitskaya Street.
Visitors without a personal car can reach the Spanish Embassy by combining a metro ride with a short walk. Not far from the embassy building there are two metro stations at once. One of them - "Barrikadnaya", which is part of the Tagansko-Krasnopresnenskaya line, which is popularly called the purple branch. It will take about 10 minutes to walk from this metro station to the embassy building at an average pace.
A little more time will take a walk from another nearby Moscow metro station - "Arbatskaya". It is located at the intersection of the blue and blue lines, but it will be more convenient to get off at the station that is part of the Filevskaya (blue) line. After exiting the metro lobby, you need to walk in the direction of the embassy building, and the duration of this path will be about 15 minutes.