Roberto Cavalli, the founder of the eponymous fashion house, a famous designer and fashion designer, was born in 1940, on November 15. The birthplace of Cavalli is Italian Florence.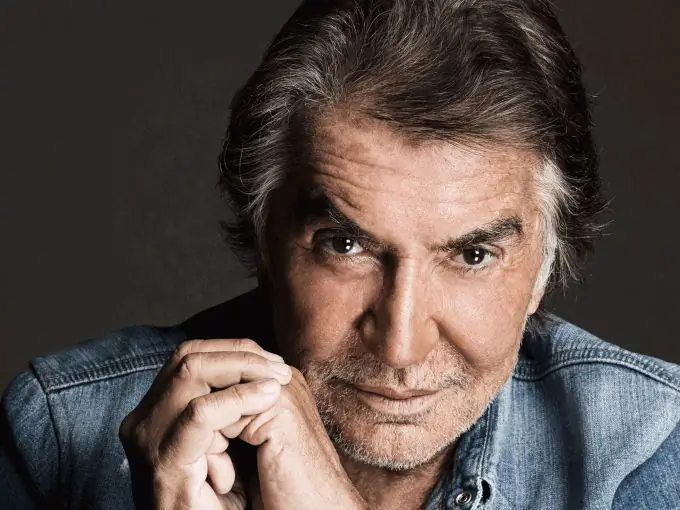 Biography
The Cavalli family lived in a village located a few tens of kilometers from Florence. Giorgio's father worked as a mine surveyor, Marcella Rossi's mother sewed clothes. During World War II, his father was killed by the Nazis. Marcella with two children moved to live with her father. Cavalli's grandfather is the famous artist Giuseppe Rossi, whose work is presented in the Art Gallery.
Roberto studied poorly - the murder of his father inflicted psychological trauma on the child and he closed himself off. The future fashion designer spoke late, teaching at school was difficult. He was a repetition, failing exams.
In order to obtain a diploma in education, Roberto was transferred to a private school. After graduating from high school, he needed a profession. Cavalli went to college, where his maternal aunt worked, tried to master the hotel business. But here, too, failure awaited him. An attempt to get an accounting education was also doomed to failure. Instead of studying hard, Roberto became interested in organizing student parties. In this field, his ability to be eccentric and to invent new trends first manifested itself - dance parties for students in the late 1950s were a fashionable novelty.
Cavalli made friends with musicians and threw parties with them, providing them with advertising and earning money from it. After expulsion from the institute, Cavalli's business was under threat - he needed to move in student circles. For the sake of student status, Cavalli entered the School of Arts in the department of furniture design.
Unexpectedly for himself, Cavalli became interested in the technique of applying prints to fabric. The new business captivated him, and he again dropped out of school. All that Cavalli was interested in in the classroom at the school was drawing images on fabrics. He honed the technique, picked up the colors. In the future, animal prints became Cavalli's signature style. Cavalli's passion only for professional skills and the lag in educational subjects ended in expulsion from the school. Cavalli was again left without a diploma.
Creativity and career
From that moment on, Roberto gave up trying to get a diploma and devoted himself entirely to design. He was not yet 21 years old when he rented a space and installed equipment for printing images on fabric. Cavalli invented the possibility of applying a pattern to fabric blanks of future products in such a way that the pattern continued without breaks after assembling and stitching the garment parts. He immediately got customers, and the company began to expand.
In 1970, Cavalli made his debut with a ready-to-wear collection. Two years later, his fashion show took place. At the same time, Cavalli patented the technique of applying prints to soft leather. Since 1998, the famous designer has been creating fashion accessories. The personal life of a fashion designer is nothing special, in contrast to his professional activity, does not differ. Roberto Cavalli has been married twice. He currently lives with his second wife, Eva Dürenger, and they have three children.