Vladimir Kuzmin can rightfully be considered one of the most controversial musicians of his time. Alla Pugacheva's generation puts him among the winners of the country's creative Olympus.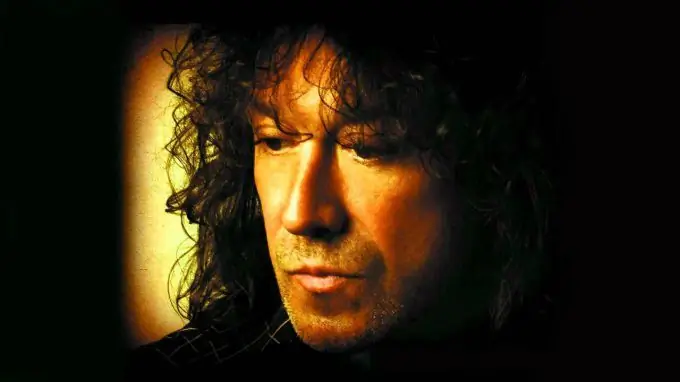 One of the pioneers of Russian rock, a conqueror of hearts, a talented composer, and finally, rightfully awarded the title of People's Artist, Vladimir Kuzmin is popular again today.
Brief biography of Vladimir Kuzmin
Our hero was born on May 31, 1955 in the city of Moscow into a military family. Father Boris Grigorievich served as a Marine. Mother was a teacher of foreign languages. The family of the future star was transferred to serve in the Murmansk region (Pechenga village). It was there that the formation of the boy took place. Science was easy for him. His musical talent was also discovered there, and he created the first rock band. After graduating from school, Vladimir leaves for Moscow and enters the Railway Institute, which after two years of study leaves, and takes exams at a music school. After graduating from it and receiving a musical education in 1977, Kuzmin works in the VIA "Nadezhda". After a successful performance, he was invited to the "Samotsvety" ensemble. Having gained invaluable experience, Vladimir Kuzmin, together with Alexander Barykin, created the Carnival group in 1979. This project has become a success. The first tour of the cities. But insurmountable disagreements between Kuzmin and Barykin did not allow their further joint activities to develop. Kuzmin left and in 1982 created the "Dynamic" group. His fame played a big role, and the group immediately received a huge army of fans. New times have come, and the band's format has exhausted itself. Vladimir Kuzmin took up a solo career. Collaboration with Alla Pugacheva gave a new round in creativity. Many ballads and lyric songs have been written. At the beginning of the 90s, Vladimir Kuzmin left for the United States, and, having lived there for a short time, returned to his homeland. In 1992, the musician gives a new birth to the group "Dynamic". In 2011, the musician was awarded the title of People's Artist of Russia.
Personal life of a star
Sensual and romantic Vladimir did not escape, along with serious relationships, and fleeting hobbies. The musician was married three times. The first wife was Tatiana Artemieva. The marriage lasted 8 years. Three children were born in it. The fourth, Tatiana's son Nikita, was adopted by Vladimir. Two illegitimate daughters: Marta - from Irina Maltseva and Nicole - from his longtime admirer Tatiana - were also not left without the attention of their father. The second wife was fashion model Kelly Curzon. Their relationship did not last long. The next choice fell on the actress Vera Sotnikova, but the relationship did not end in marriage. The third wife was Ekaterina Trofimova, with whom Vladimir has been living for more than 15 years to this day.