In the Christian Orthodox tradition, there are several degrees of worship. Bishops are the head of the Church, priests administer the ordinances. At the same time, there is another type of clergy called deaconism.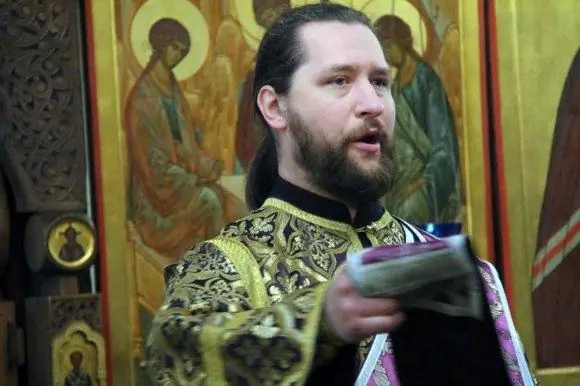 A deacon (deacon) is a priest of the Orthodox Church. Deaconism is the first step in the ministry. The difference between a deacon and a priest is that the first cannot perform the sacraments of the holy Church himself, but has the right only to take part in them as the chief assistant to the priest (priest).
Deacons deliver most of the petitions addressed to God during the service. At the Divine Liturgy, the deacon is instructed to read a passage from the Gospel. Endowed with the grace of the priestly service, a person in the rank of deacon has every right to touch the holy throne in the altar (this is prohibited for ordinary altar men and sextons).
Since deaconhood is a form of worship to God, one can only receive holy orders from the ruling bishop (bishop). At the same time, after accepting the dignity, the deacon no longer has the right to remarry, or to marry for the first time, if the person had previously become a monk.
The deacon can be divided into senior and junior. Thus, the protodeacon is the senior deacon. Usually these people serve together with the sovereign bishop, but the protodeacon can also be a reward for length of service. There is also an archdeacon. This is a person who carries out his ministry with the patriarch. Deacons who were tonsured into monks before being ordained are called hierodeacons in the Orthodox Church.