For all opera lovers, the Bolshoi Theater has prepared a grandiose premiere. The legendary opera group from the Italian La Scala will perform on its stage. They will be presented with the production of Don Juan, as the posters promise, provocative and controversial.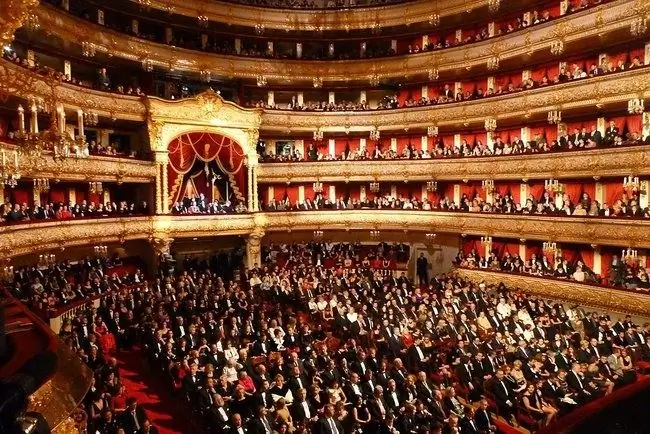 The fashionable Canadian director Robert Carsen has reimagined the story of Don Juan. He settled his heroes right in the theater - in the labyrinths of La Scala and behind the scenes. In the daytime, events take place in the splendor of the spotlights, at night - in the darkness of the dressing rooms. In order to recreate the interiors of the theater almost in full size, a giant mirror and tons of decorations were brought from Italy. Moscow spectators have yet to reflect in this mirror, becoming part of an amazing and complex installation.
In his performance, Robert Carsen masterly mixes epochs and spaces, illusions and reality. For example, Don Juan sings arias in the auditorium, while the Commander appears to him from the central box. During the premiere performance in Milan, he suddenly appeared very close to the President of Italy. Probably, in Moscow "The Stone Guest" will also disturb one of the spectators of the tsar's box. The audience of the Bolshoi Theater will unravel the mysterious soul of the great seducer over the course of three evenings - September 6, 8 and 10, 2012.
You can buy tickets for the performances of the Italian opera house "La Scala" on the stage of the Bolshoi Theater directly at the box office of the capital's theater institution. In addition, they can be ordered on various Internet sites, for example, on the official resource of the theater bolshoy-teatr. After opening the page, follow the link "Order a ticket", in the proposed format, select the date and time of the performance, as well as the category and number of tickets. Leave your contact information about yourself and indicate your preferred payment method. The cost of tickets offered by this resource ranges from 2,500 to 9,000 rubles, depending on the category of the seat in the auditorium. You can also order a ticket by phone +7 (495) 5326740.
You can order tickets for the production of the Teatro alla Scala in Moscow by going to the resource biletservis.ru. In order to place an order from the drop-down list, select the date you need, indicate the ticket price, number of seats and click the "Order" button. The price range of tickets for the production of Don Giovanni at the Bolshoi Theater here ranges from 3,500 to 10,500 rubles. You can also make an order by calling the phone number indicated on the website: +7 (495) 2290400.