Sergei Sotnikov is a demanded, talented theater and film actor. He can be seen in the TV series "Ekaterina", "Interns", "Quiet Don".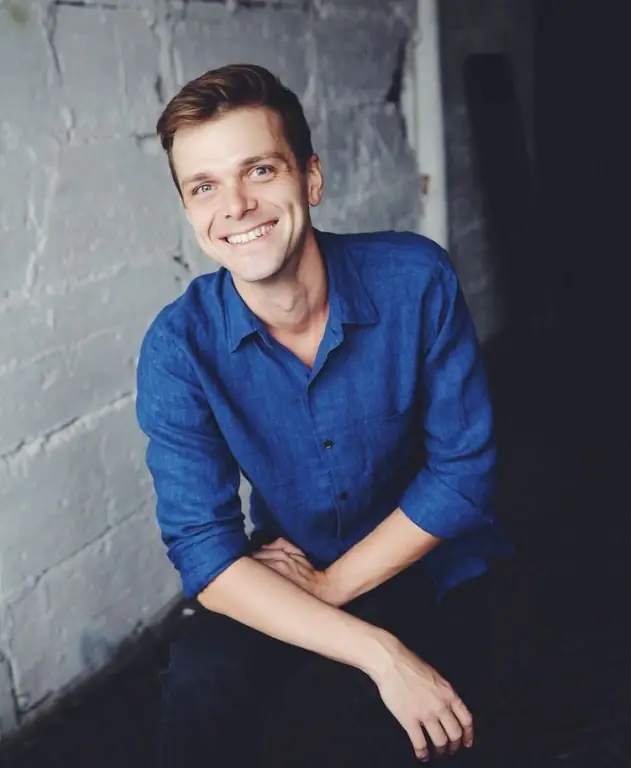 Biography, education and creativity
Sergei Viktorovich Sotnikov was born on June 13, 1983 in Kursk. As a child, he graduated from a music school, plays the accordion, piano, button accordion, percussion instruments. He sings professionally - the actor has a very pleasant tenor (can be heard in the play "Land of Love"). In 1998 he entered the Covesnik studio at the Kursk Youth Theater. In 2000 he entered the Orenburg State Institute of Arts. L. and M. Rostropovich (OGII), in 2001 he entered the Moscow Art Theater School on the course of Konstantin Raikin. After graduating from the institute, he remained to teach stage speech within the walls of his native institute.
Since 2002, he has been working in Satyrikon, combining his favorite work with teaching at the Moscow Art Theater, in addition to this, the actor has been actively acting in various films and TV series. Takes on any job, constantly improving her acting skills.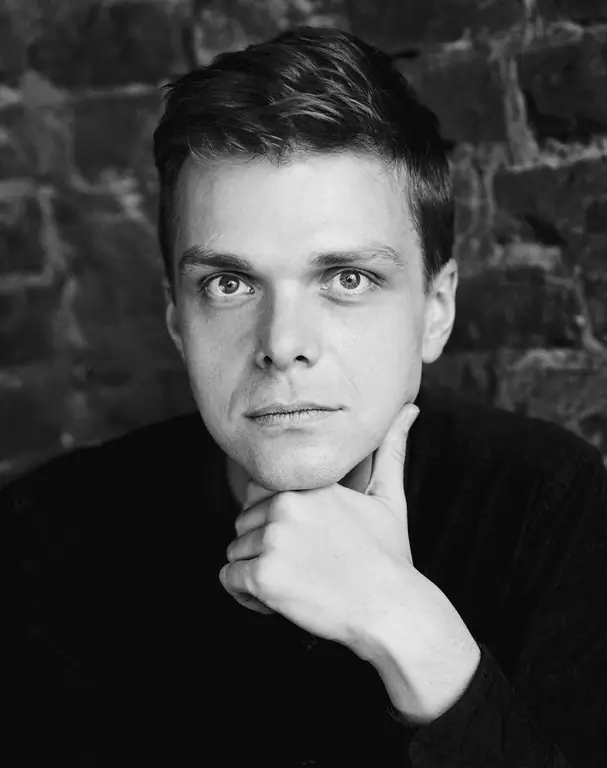 Roles in the theater
In 2018, he tried himself as a director of staging the musical and poetic performance "Nepushkin" in his native Satyricon together with Marina Drovosekova and the performance became a repertoire one.
Currently he is involved in the play "Nepushkin" at the Satyricon Theater. Prior to that, he played roles or participated as a director in performances:
"Romeo and Juliet";
"Blue Monster" - the role of Dzelu;
"Land of Love" - Lel;
"The Artist's ABC";
Macbeth;
"Balzaminov" - the role of Ustrashimov;
"Fool" - the role of the dance teacher.
Filmography
The actor is involved in many television series. Some of the most famous - "Quiet Don", where he plays Evgeny Listnitsky, "Catherine" - the role of John VI, the TV series "Ministry".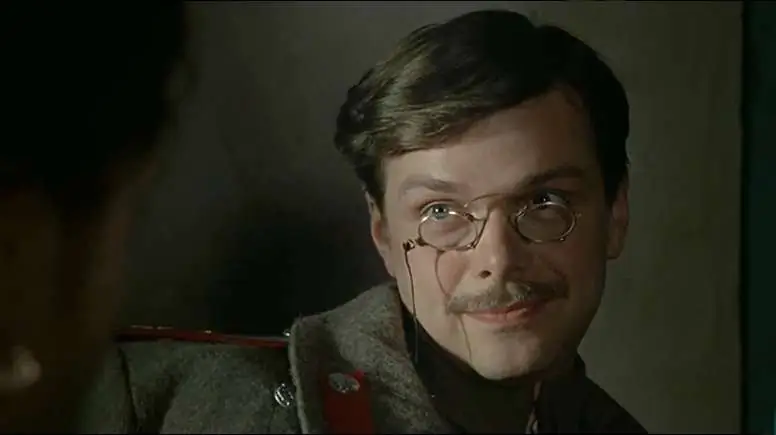 Sergei Sotnikov is convincing even in small roles, for example, in the TV series Interns (episode 36). The role of the groom who was admitted to the hospital on their wedding day with a relapse of stomach ulcers.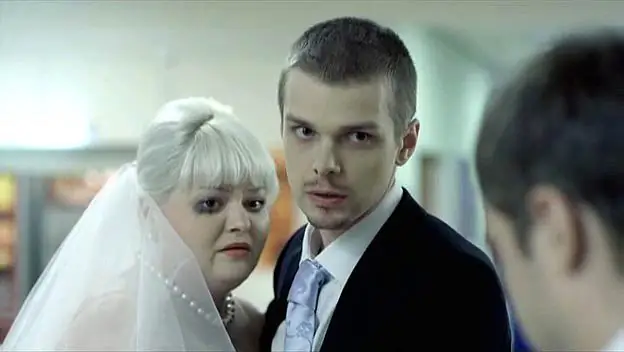 One of Sergei's serious films in cinema is the mini-series "Tanks are not afraid of dirt", released in 2008, where the actor played the main role (Alexander Kruglov). Critics and viewers praised Sergei's acting work.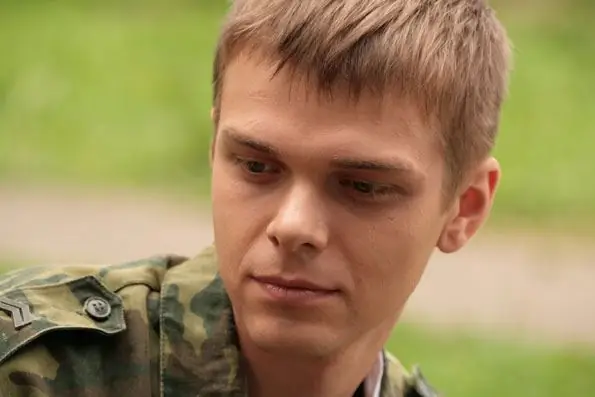 Participation in radio performances
In 2011 he took part in radio performances on Radio Russia:
D. Swift Gulliver's Journey. (audiobook created)
I. D. Putilin is the genius of the Russian detective.
Family and personal life
The actor does not like to talk about his personal life. It is known that Sergei is married and has two children.
This wonderful actor has a hobby in addition to all his other hobbies and talents - photography. Sergei dreams of the opportunity to sing on the opera stage. However, he is afraid to move from the category of good singing actors to the category of poorly singing opera singers. He believes that he has something to strive for.