In order to receive a Muscovite social card, you must have a Moscow residence permit, make sure that you fall into the category of citizens eligible for social protection, collect documents and fill out an application in the prescribed form at the RUSZN.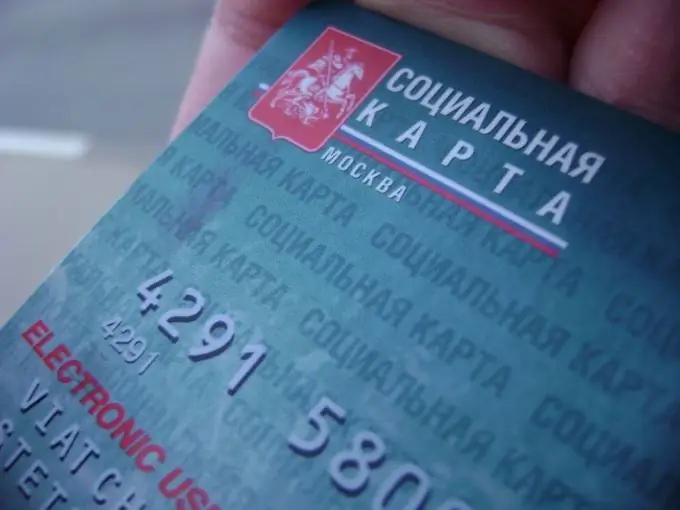 Instructions
Step 1
Collect the documents required to obtain a Muscovite card. Firstly, this is a passport of a citizen of the Russian Federation (persons under the age of 14 are required to provide a birth certificate with a registration stamp). Secondly, these are documents confirming the person's right to receive social protection, for example, a student card for students or a certificate of medical registration before the 20th week of pregnancy for an expectant mother. In addition, anyone wishing to receive a Muscovite card must provide a valid compulsory medical insurance policy and a certificate of compulsory pension insurance (plastic light green card).
Step 2
Remember that if a Muscovite card is obtained by a young mother, it is necessary to attach to the package of documents a child's birth certificate and a referral indicating the age and place of residence of the parents, which is issued by the registry office when registering a newborn. It is also necessary to prepare a certificate of non-receipt by the second parent of compensation for the birth of a child.
Step 3
Visit the District Department of Social Protection of the Population (RUSZN). The list of offices can be found on the website "Muscovite Social Card".
Step 4
Fill out the application that the RUSZN employee will give you. The questionnaire will be filled in in legible handwriting, it must be signed in a separate window, this signature will be printed on the card.
Step 5
Take a photo at the RUSZN office, this service is free. An existing 3 x 4 cm photograph can also be used.
Step 6
Save the detachable application slip. An employee of RUSZN will notify you about the timing of the production of a Muscovite card Visit the RUSZN branch within the agreed time frame, provide the employee with a passport (birth certificate) and a tear-off coupon. On the basis of the submitted documents, you will be given a prepared card.