Yulia Snigir is a popular Russian actress, whose biography consists entirely of roles in the films and TV series favorite by the audience. A lot of interesting things are happening in her personal life: at different times, famous actors and simply respectable men took care of the woman.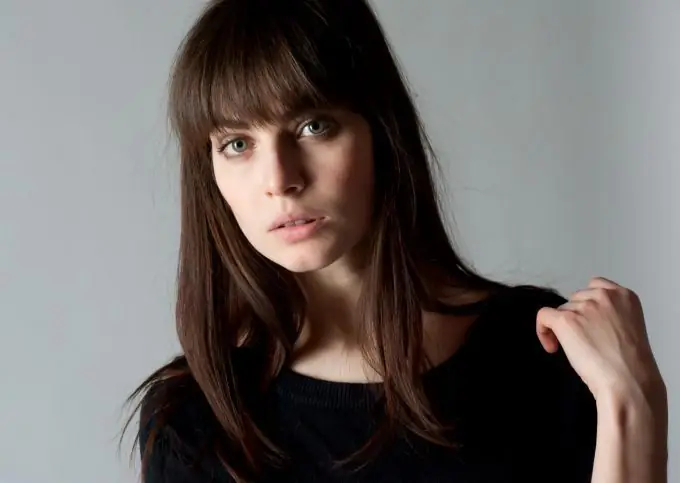 Biography
Yulia Snigir was born in 1983 in the city of Donskoy. As a child, she was fond of chess, and after graduating from school she decided to become an English teacher and went to enter the capital's university. The attempt was unsuccessful, but the girl managed to get a job as a secretary and stay in Moscow. In addition, she taught English to preschoolers and moonlighted as best she could. A year later, she still managed to enter the coveted place at the university, which she subsequently graduated with honors.
Working as an English teacher seemed to Julia very boring and monotonous. She decided to continue looking for herself in the capital and ended up at a modeling casting. A beautiful and well-groomed girl was quickly noticed at the Point agency and offered a contract. Once Snigir met Tatyana Talkova, a representative of Moscow film studios, who advised the model to take acting courses. As a result, Julia successfully entered the Shchukin School.
In 2006, the aspiring actress first appeared in the little-known film "The Last Slaughter". During subsequent filming, she met Fyodor Bondarchuk, who offered her a role in his fantastic blockbuster Inhabited Island. So all-Russian fame came to Julia. She did not manage to finish her studies, having completely gone into filming. The actress appeared in the TV series "Doctor Tyrsa" and "Kontrigra", the films "In the Woods and the Mountains" and "Valley of Roses".
In 2013, Yulia Snigir was invited to shoot in the French film "Rasputin" together with the famous actor Gerard Depardieu. This opened her way to Hollywood: the actress starred in the next sequel to the action movie "Die Hard", playing with Bruce Willis himself. Returning to Russia, the young actress starred in the popular television series "The Great", "Walking Through the Torment" and "The Bloody Lady."
Personal life
Yulia Snigir has never been officially married. During the filming of Inhabited Island, she began dating cameraman Maxim Osadch, who is almost 20 years older than the actress. They lived in a civil marriage for two years. In 2013, Snigir began to appear in public with a new chosen one - a young and sought-after actor Danila Kozlovsky.
Relations with Kozlovsky turned out to be not very strong and trusting. After a while, Julia accused her lover of treason, although there was no clear evidence of this. The actor was only seen in several joint photos with Hollywood performer Zoya Deutsch. Nevertheless, it was decided to break off the relationship.
In 2015, there were rumors about Yulia Snigir's romance with actor Yevgeny Tsyganov. The news was confirmed when Tsyganov left the family and began to live with Yulia. Their civil marriage is going on quite happily, and in 2016 the actress gave birth to her first child - the son of Fedor.