Oscar Wilde's wife, Constance Mary Lloyd, is known to the general public precisely as the wife of a genius writer. However, this lady was herself a writer and, for her time, a very educated woman. The tragic story of her marriage and the ending of her life still excite the minds of researchers.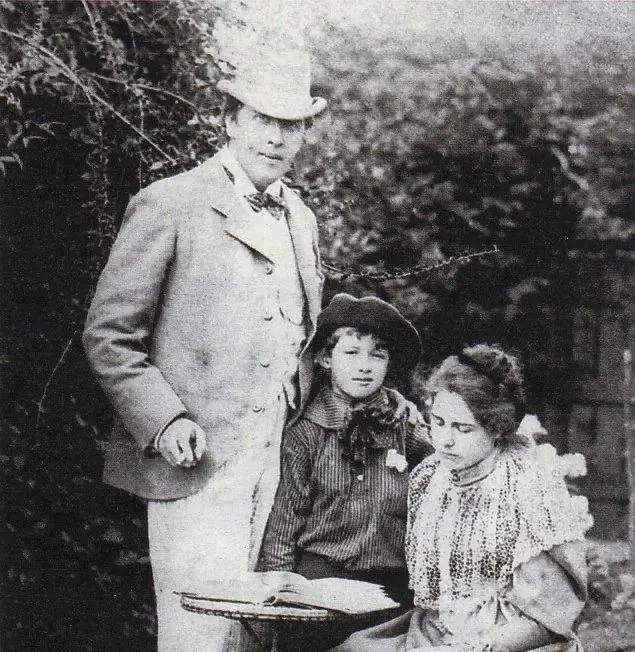 Childhood and marriage Constance Mary Lloyd
Constance Mary Lloyd was born on January 2, 1859 in Dublin, Ireland, to a respected Irish lawyer. The girl grew up very smart and well-read, received an excellent education for that time. Her parents were very wealthy people, so young Constance was considered a rich bride.
However, the girl was emancipated, defended the rights of women and fought to change women's clothing. In her youth, Miss Lloyd wrote a lot, and her articles appeared frequently in the newspapers. Moreover, Constance wrote a book for children called "There Was Once", confirming her literary talents.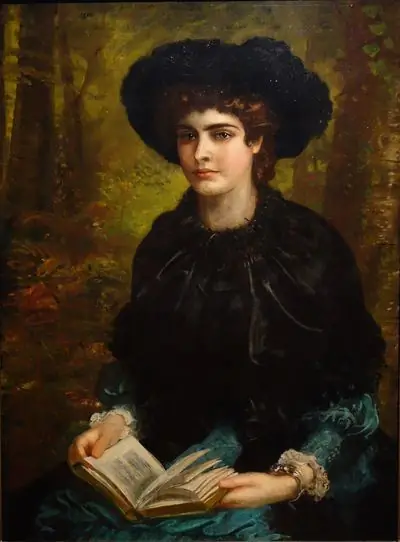 An attractive, lively and active girl was liked by men, so it is not surprising that she fell in love with a genius writer. Oscar Wilde met Miss Lloyd in June 1881. The instantly incipient feeling turned out to be mutual, and correspondence began between the lovers.
In May 1884, Oscar and Constance played a modest wedding, inviting only those closest to them. At that time, the famous writer was already 30 years old, and his bride was 25. After the wedding ceremony, the Wildes went on their honeymoon to Paris. In 1885, the first son, Cyril, was born in the family, and in 1886, the second, Vivian.
Oscar Wilde is rightfully considered one of the most brilliant and extraordinary English writers of the late Victorian period. Irish by birth, he was a playwright, philosopher and poet. Before marriage, he managed to become famous not only at home, but also abroad, having written a successful collection of poems. In 1890 his famous novel "The Portrait of Dorian Gray" was published, which brought the author an overwhelming success.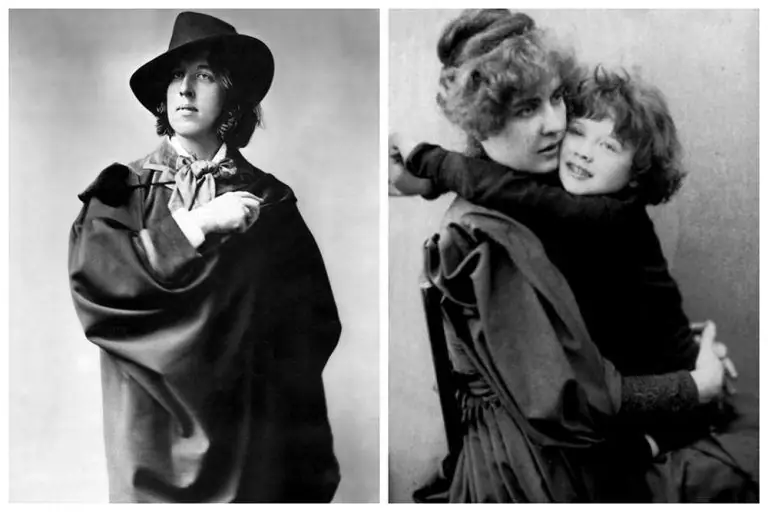 The family tragedy of Oscar and Constance Wilde
Oscar Wilde, with all the outward observance of accepted social norms, was Irish impulsive. He often allowed feelings to prevail over reason and caution. His actions were too frivolous, despite the bright intellect and refined grace. These shortcomings ruined the fate of not only the writer himself, but also his wife Constance, and both children.
In 1891, Oscar met the son of the Marquis of Queensberry, Alfred Douglas, who was 21 years old. The capricious and spoiled young aristocrat gradually became the center of the universe for the writer. Wilde moved away from the family and fulfilled all the whims of his "dear boy", supported him and meekly endured all the whims.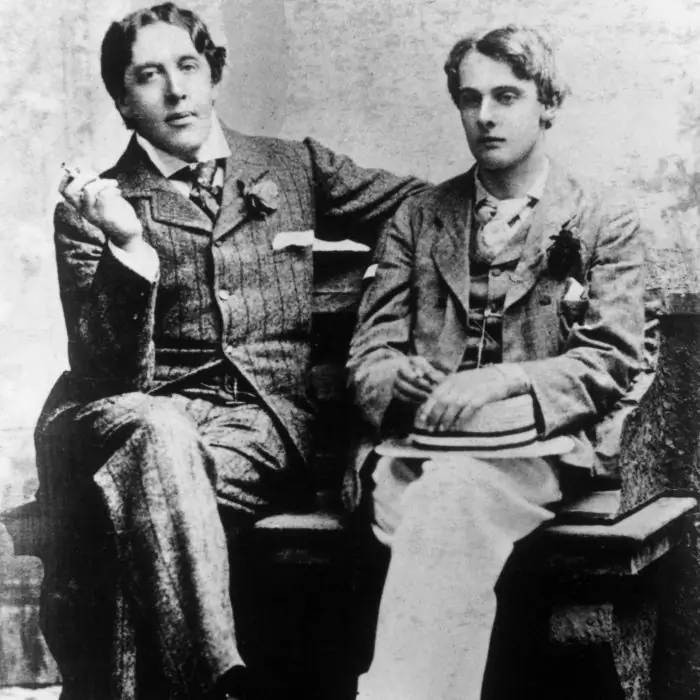 According to rumors, the relationship between the young man and the writer was of a homosexual nature, which at that time was a crime. The case ended with Wilde's trial with Douglas's father in May 1895, after which Oscar was sentenced to 2 years in prison for "gross indecency" with males.
Wanderings of Constance Wilde after the conviction of her husband
Constance, avoiding scandal, sent her sons under the supervision of a French governess from England to Paris. Mrs. Wilde herself remained in London to support her husband as much as possible. However, in the end, she too was forced to leave her house on Tight Street when bailiffs raided there and a sale of household property began. Valuables, books with autographs, manuscripts of Oscar Wilde went under the hammer.
Constance and her sons changed their surname to Holland, she did not want to bear her husband's surname because of the scandal associated with him. However, despite all the persuasions of her relatives, she still refused to divorce Wilde. From France, Constance and her children moved to Geneva, then to Switzerland.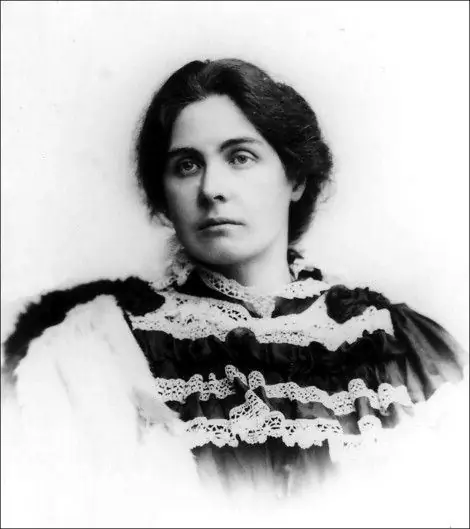 Oscar Wilde's family in trouble moved from place to place, while Constance regularly traveled to England to visit her husband. Then the boys went to school in Germany, in Neuenheim. In England, their father's books were banned after the trial, while in Germany, on the contrary, they were on the lists of the compulsory school curriculum.
Constance Holland died on April 7, 1898 after a long illness and a series of unsuccessful operations. She was only 39 years old. By this time, Oscar Wilde had been released from prison and had already lived in Naples for a year. After imprisonment, he never saw his sons. But in February 1899, shortly before his death, he visited his wife's grave. The writer himself survived his wife for 2 years and died in Paris in 1900.