The dramatic events of the childhood and adolescence of the American writer largely determined her difficult life path and were one of the reasons why she never wanted to have a family of her own.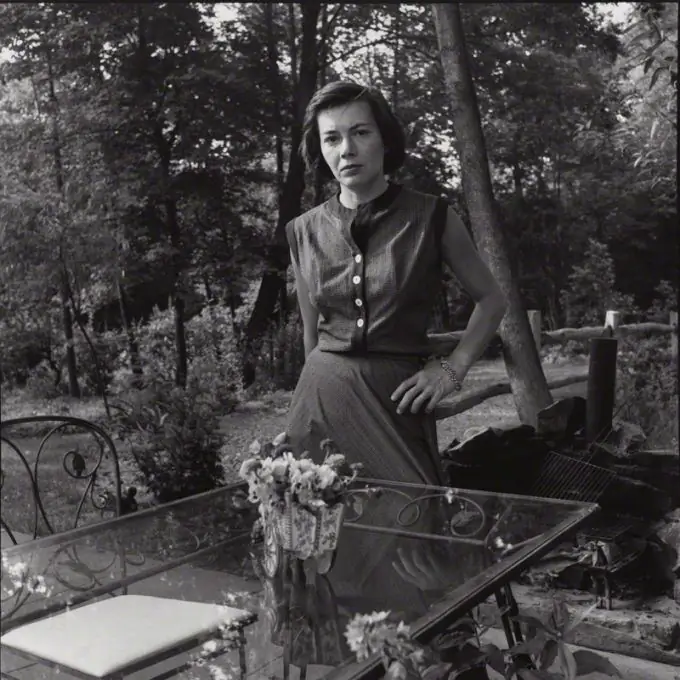 Patricia Highsmith is an American writer who became famous for her psychological detective stories and a series of books about Tom Ripley.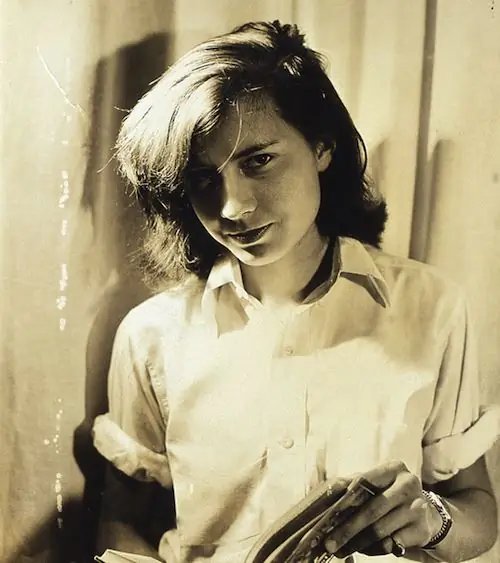 Childhood
Patricia Highsmith was born on January 19, 1921 in Fort Worth (Texas, USA), but at first she was raised by her maternal grandmother and lived in New York (she later called this time "little hell"), and later by her mother Mary Coates and Stepfather Stanley Highsmith (Mary married him in 1924), who were professional actors. Patricia's mother divorced Patricia's father - Jay Bernard Plangman - 5 months before the birth of her daughter. Until the age of ten, Patricia did not know that Highsmith was not her own father, but she first saw her father when she was already twelve. Young Highsmith was in a rather strained relationship with her mother, often offended her stepfather, although later she often tried to win him over to her side in disputes with her mother. As Patricia Highsmith herself said, her mother admitted that she tried to terminate the pregnancy by drinking turpentine. Highsmith was never used to the love-hate relationship that haunted her to the end of her life, and she described in the story "Turtle" (about a boy who stabbed his mother).
Grandmother taught Patricia to read in early childhood. Highsmith studied the extensive library of her mother and stepfather. At the age of eight, Patricia Highsmith discovered Karl Menninger's "The Human Mind" and was delighted with examining patients with mental disabilities such as pyromania and schizophrenia.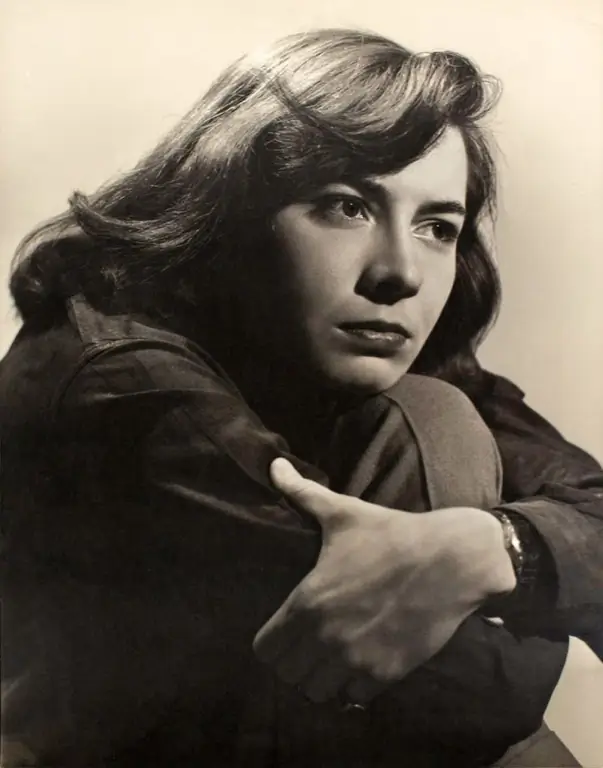 Youth
After attending elementary schools in Texas and New York, Patricia attended Julia Richmond High School. She developed an artistic talent for drawing and sculpture very early on, but Patricia wanted to become a writer. While attending Bernard College New York, she was editor of a student literary magazine. After graduating from college in 1942 with a BA in English, Highsmith attended Columbia University for a while and then began working. She changed several jobs, wrote comic book scripts, was a salesman in a New York department store. Patricia wrote on evenings and weekends, and her college short story "The Heroine" was accepted for publication by Harpers Bazaar magazine and reprinted in 1946 in a collection of short stories by the award-winning O'Henry.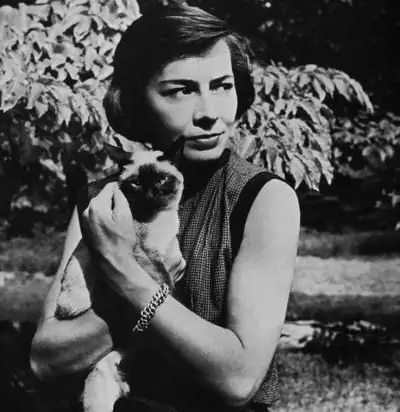 Creativity of the writer
"Accidental Companions" (1950);
The Price of Salt (1953);
The Clutter (1954);
The Talented Mr. Ripley (1955);
Deep Water (1957);
The Survival Game (1958);
This Sweet Disease (1960);
"Two Faces of January" (1961);
"The Cry of an Owl" (1962);
The Glass Cage (1964);
Murder Writer (1965);
Those Who Leave (1967);
Descent (1969);
"Mr. Ripley Underground" (1970);
Ransom for a Dog (1972);
Mr. Ripley's Game (1974);
Edith's Diary (1977);
"The One Who Followed Mr. Ripley" (1980);
"People Who Knock at the Door" (1983);
Mr. Ripley Underwater (1991);
"Little Summer" (1995);
Eleven (1970);
"Fairy Tales" (1974);
Animal Lover's Book of Animal Murder (1979);
Black House (1981);
Mermaids on the Shore (1985);
Tales of the Natural and the Unnatural (1987);
"Nothing that catches the eye" (2002);
"Man's Best Friend" (2004).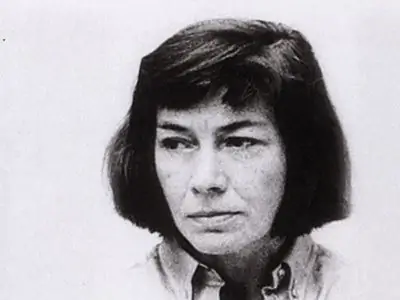 Awards
1946 - O. Henry Prize "for the best debut story" "Heroine", published in the magazine Harper's Bazaar.
1951 - Nominated for the Edgar Allan Poe Award for Best Debut Novel, Accidental Companions.
1956 - Nominated for the Edgar Allan Poe Award for Best Novel, The Talented Mr. Ripley.
1957 - Main Prize of the French Detective Literature Prize for the novel The Talented Mr. Ripley.
1963 - Edgar Allan Poe Award for Best Story, Turtle.
1964 - Dagger Prize in the category "Best Foreign Novel" awarded by the Association of Crime Writers of Great Britain for the novel "Two Faces of January".
1975 - Grand Prize of the Black Humor Prize for L'Amateur d'escargot.
1990 - Officer of the French Order of Arts and Letters.
Personal life
According to her biographer Andrew Wilson in The Beautiful Shadow, Patricia Highsmith's life was not easy: she was an alcoholic, and her romances lasted no more than a couple of years, and to contemporaries and acquaintances she generally seemed cruel to the point of misanthropy. She preferred the company of animals to people, cats and snails lived with her. The latter, according to Highsmith, instilled in her an amazing calm; several hundred of these mollusks lived in the writer's garden, sometimes she even took some of them with her.
Patricia Highsmith once said: "My imagination works much better if I don't have to communicate with people." According to her friend Otto Penzler, "Highsmith was an unfriendly, difficult, unpleasant, cruel, unloving person. I have never been able to understand how a human being can be so repulsive at all."
Patricia Highsmith was unmarried and had no children. Patricia herself defined herself as a lesbian, in a letter to Charles Latimer from 1978 she wrote "… it would be hypocrisy to get around this topic, and everyone should know that I am queer, in other words, a lesbian." Some of her contemporaries ascribe to her an affair with the American writer Maryjane Meeker.
Highsmith died on February 4, 1995 in Locarno (Switzerland) from leukemia.