Ruslan Nigmatullin is a famous Russian football goalkeeper who has become a music DJ after his career. What is interesting about his biography and personal life?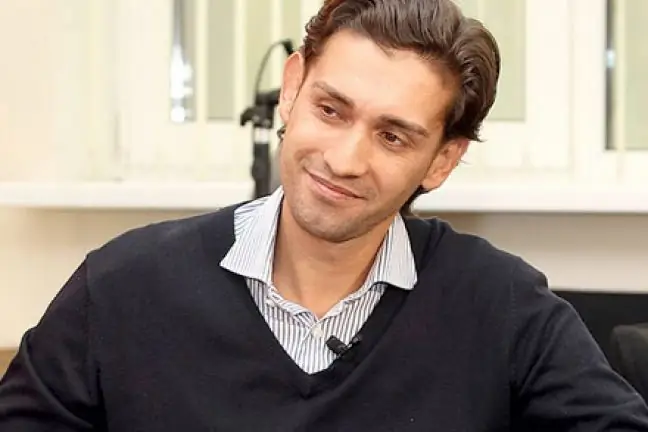 Biography of Nigmatullin
Ruslan was born on October 7, 1974 in Kazan. From childhood, the future goalkeeper began to engage in sports with enthusiasm. He tried many sports, including basketball, volleyball, but eventually settled on football. His idol at that time was Rinat Dasaev, who pushed Ruslan to stand at the gate.
Nigmatullin began his football career at the age of 14, when he began attending the trainings of the Kazan club "Electron". The main football clubs of Tatarstan immediately drew attention to the promising guy. So at the age of 17 he ended up in the Kamaz team, which was based in Naberezhnye Chelny. Then it was the club of the highest division of the Russian Championship.
Perseverance in training and a proper attitude to business allowed Ruslan to win the coach's trust and the fans' love. So in a couple of years Nigmatullin became the main goalkeeper of the team. He was noticed outside of Tatarstan and began to be invited to the Russian Olympic team. Paradoxically, Ruslan has never been a professional footballer.
In 1994, Nigmattullin moved to Moscow Spartak. He will spend three seasons at the club, but he will not be able to become the main goalkeeper. It was all the fault of the annoying mistakes made by Ruslan in several important matches. Nevertheless, he managed to become the champion of Russia a couple of times.
But Nigmatullin gained real fame when in 1997 he moved to Moscow Lokomotiv. Yuri Semin believed in him, and the goalkeeper fully repaid this trust. Ruslan played a lot of matches with zero, and in total for the railwaymen he played more than 100 matches and conceded only 96 goals. During this time, he was even recognized as the best football player in Russia in 1999.
Nigmatullin was summoned several times to the Russian national team, for which he played 24 matches. However, in 2002 Ruslan decides to try his hand at abroad. He leaves for Italy to the Verona club. But he does not succeed in breaking into the base. Then there was a six-month lease in Moscow CSKA and again a return to Italy in Salernitana.
In 2003, Nigmatullin finally returned to Russia, where he managed to play one match with Lokomotiv and become the champion of Russia. Then he moved to Grozny Terek and briefly interrupted his football career in 2005. In 2008, Ruslan played several matches with the Rostov SKA, and the next season he finally hung up his boots.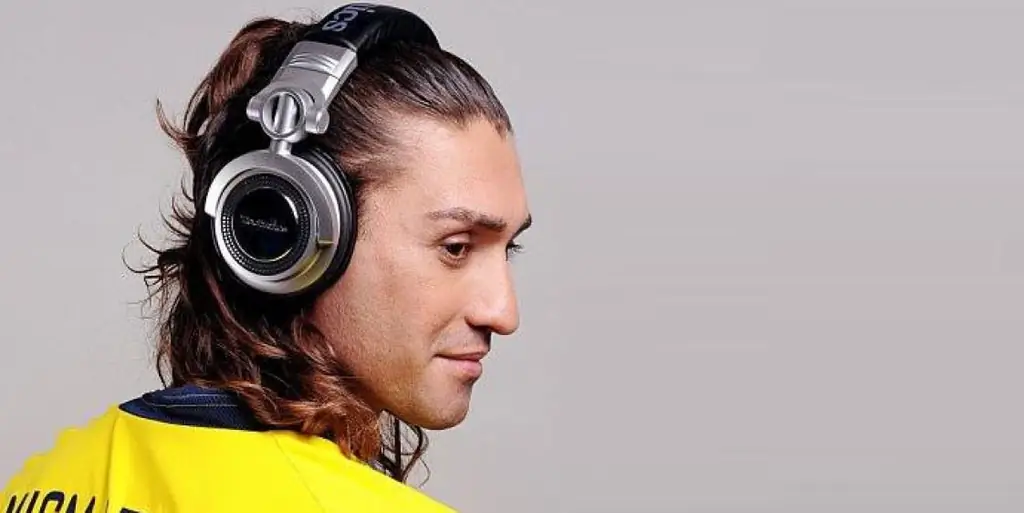 After football, Nigmatullin found his vocation in music. He became a popular DJ. He recorded several tracks and shot a couple of videos, which immediately became popular among young people. Now he continues to perform in the best clubs in the world with his compositions.
In addition to music, in 2013 he opened a school of goalkeepers in Moscow, where everyone can try themselves in this role. He also pays attention to the education of youth and annually in Turkey conducts classes at the Ruslan Nigmatullin Football Academy.
Recently, Ruslan has often appeared on television as a match commentator and sports expert.
Athlete's personal life
Nigmatullin has been married for many years to a girl named Elena, who bore him two children - boys Ruslan and Marcel. Ruslan is very happy in marriage, and his wife tries to support her husband in everything.