Socrates is credited with the phrase that the most beautiful women are men in disguise. Of course, it is permissible to treat this saying of the ancient Greek thinker even with skepticism. However, there are really a lot of men in the world who attract attention, no matter how surprising it sounds, with effeminacy. And not one artificial, theatrical. There is also a natural masculine femininity, and transsexual, partially selected from the same nature.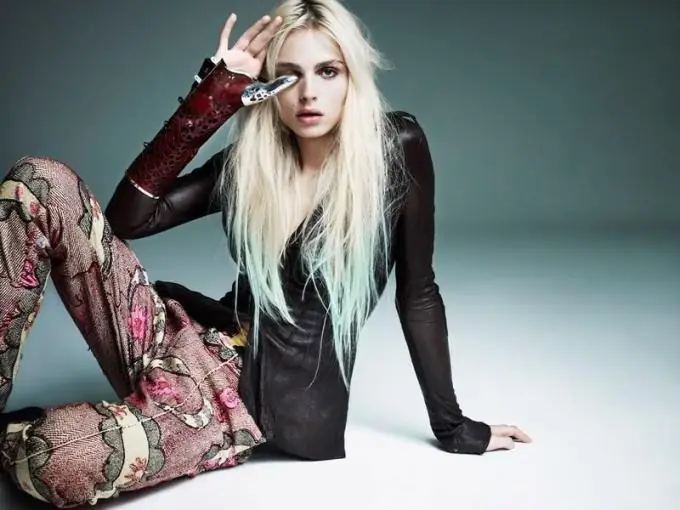 Play a role
The history of theater and cinema is replete with examples of male actors playing a female role on stage or screen. And not always just fabulous, like Georgy Millyar, the main Baba Yaga of Soviet cinema, or parody, but also quite serious, even dramatic. Yes, not one. It is curious, but not only novice actors willingly agree to appear before the audience with women's makeup, in a skirt and heels, striving to add popularity to themselves in such an extravagant way, to show diversity. Recognized actors, even world stars, also do not shy away from temporarily "changing sex". And a list of such amateurs, or rather, professionals of reincarnation, can decorate any cinematic hit parade.
It includes, for example, Tony Curtis, Eddie Murphy, John Travolta, Robin Williams, Michael Fox, Dustin Hoffman, Charlie Chaplin and other Hollywood residents. However, the Soviet-Russian film industry is no exception. The audience remembered such bright female roles as the main ones, such as Alexander Kalyagin and Oleg Tabakov, and actors of the middle generation Marat Basharov, Mikhail Efremov and Dmitry Kharatyan. And even their younger colleagues Alexander Golovin and Pavel Derevyanko, when working on roles, do not take seriously the homophobicity and dense gender conventions of Russian society.
A separate genre, albeit a similar one, is represented by actors specializing in parodies. And they create images of women on the stage, causing the audience to laugh. They are called "travesty", and the most famous, within the former USSR, are Veronika Mavrikievna, Avdotya Nikitichna (Vadim Tonkov and Boris Vladimirov) and Verka Serduchka (Andrey Danilko). Male actors are also involved in parody drag shows and the creation of grotesque female images, performing mainly in nightclubs. In this environment, Anatoly Evdokimov and Vladim Kazantsev, better known as Zaza Napoli, stand out.
Androgynous
People who combine the features of the appearance of both sexes, and by nature, are called androgynes. Many of them, especially in the West, are in great demand as catwalk models. After all, they are able to defile in both men's and women's attire. The most famous such model is Andrei Pezhich, who managed to conquer not only Australia (where androgynes were officially recognized as the third sex), but also Europe and America. Surprisingly, but Russia has its own "Pezhich", the majority of men in which would rather death than publicly wearing women's clothing. The name of this daredevil from Moscow is Danila Polyakov, and he works at shows, like the Australian Serb Andrei, all over the planet.
Transsexuals
MtF transsexuals belong to the third category of biological men, in contrast to the first two, who always and everywhere strive to look like natural women, who go for hormonal therapy, the most complicated surgical and plastic surgeries and a complete change of documents. This abbreviation stands for Male-to-Female (transition from male to female).
The main "nuance" of transsexuals, in which they are fundamentally different from the "travesty" and androgynes with male passports and heterosexual orientation, is the presence, and from birth, of a female gender (psyche). This determines the desire of any MtF not only to look, but also to constantly be in society like a woman who was born like that. At the same time, the new image is not at all a tribute to the profession and not a game, but a desire to seriously argue with nature, which has "rewarded" the female human psyche, its content, with a hated male appearance and form.