The right of a police officer to housing is spelled out in Article 44 of the Federal Law "On the Police". In practice, of course, getting an apartment while working in the police is not so easy, and the housing issue for employees of the internal affairs bodies remains as urgent as for other categories of citizens of the country.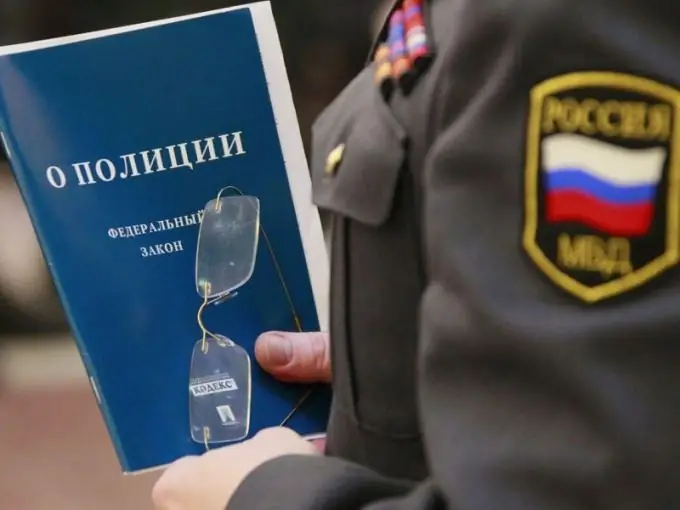 Instructions
Step 1
The social guarantees prescribed in the law "On the Police", and then "On the Police", are not fully implemented. Thus, district militiamen, singled out in a separate category, have the right to receive housing after six months of service. And, indeed, some of them are given housing certificates after some time. Therefore, take an interest in how things are going with the provision of district housing in your area. According to the Ministry of Internal Affairs of the Russian Federation, it is planned to allocate more than 81 billion rubles to provide them with housing over the next five years.
Step 2
It is a common practice for police officers to apply to courts, where the Ministry of Internal Affairs and the executive branch are the defendants. It should be noted that cases of a positive solution to the housing issue through the court are not rare - employees manage to get apartments or monetary compensation. Therefore, if you already have the necessary work experience, apply to the court with a statement of claim.
Step 3
However, the department notes a situation when the police, having completed their term and received an apartment, are dismissed from the authorities. Currently, in some regions, police officers are invited to conclude tripartite contracts, in which the parties to the agreement are representatives of the municipality, the Ministry of the Interior and the police officer itself. In this case, the text of the agreement stipulates in detail the conditions: the term for the provision of housing, in which case it will become the property of the employee and on what grounds. Be prepared for a similar agreement to be offered to you.
Step 4
The heads of the department promise that lump-sum social payments will be provided to police officers in need of housing, the average value of which is 1.8 million rubles. For Moscow, this amount is more than 4.8 million rubles, for the regions - less. This is a way out of the situation, since the construction of departmental housing is proceeding at an extremely slow pace and clearly does not keep pace with the growing needs, and in some regions it is not carried out at all. Refer to your management's housing subsidy application.