A high level of work is the credo of the designer Igor Gulyaev. He himself says that he strives to create any of his products according to the canons of the highest quality, and that for him this is the basis of the entire business. Many of Gulyaev's clients will confirm his words.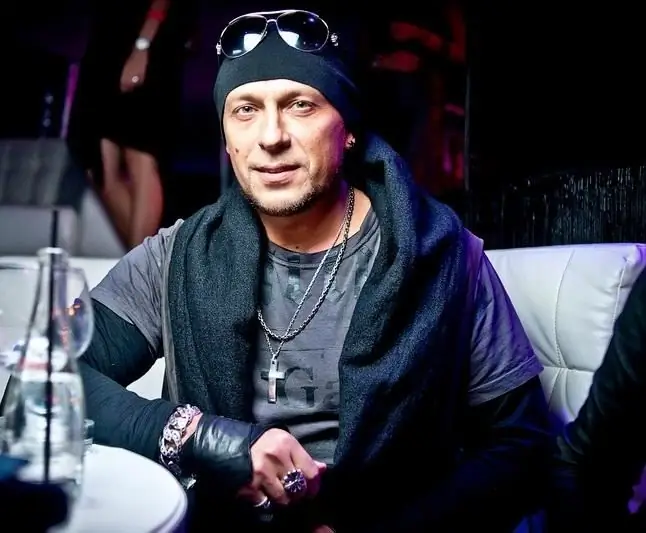 Biography
Igor Gennadievich Gulyaev was born in 1969 in the city of Satlaev, Karaganda region, present-day Kazakhstan. From childhood, the boy was fascinated by a sewing machine: he watched for a long time how ready-made things, which used to be just fabric, gradually emerged from under his mother's hands. It amazed him, and he wanted to learn this craft.
Mom allowed him to practice on simple things, and as a teenager he already sewed shirts for himself. When he showed his products to friends, they kept asking them to sell them a shirt or to have them sewn to order. Gradually, he began to sew clothes for sale, and many townspeople dressed with him. They were simple, but modern and well-tailored things, things were going well, but Igor wanted more.
He decided not only to sew things according to other people's patterns, but to come up with his own, original products. Therefore, he decided to get an education as a designer in St. Petersburg. After graduation, Igor began to sew outerwear, and he did it well too.
After graduating from the university, only a few years have passed, but the ambitious guy managed to open a network of fur salons in the northern capital. He now turned all his attention to the manufacture of fur products. The boutiques sold clothes of foreign manufacturers, which were in great demand. However, for a designer, selling other people's products is not quite what one would like.
Designer career
And in 2009 Gulyaev created his own fashion house in St. Petersburg under the name "Igor Gulyaev". This was prompted by a strange story that began in the mid-nineties. One of his acquaintances bought excellent fur and asked Igor to sew a luxury fur coat out of it. On the one hand, it was an experiment, on the other hand, it was a desire to make money by selling a high-quality item.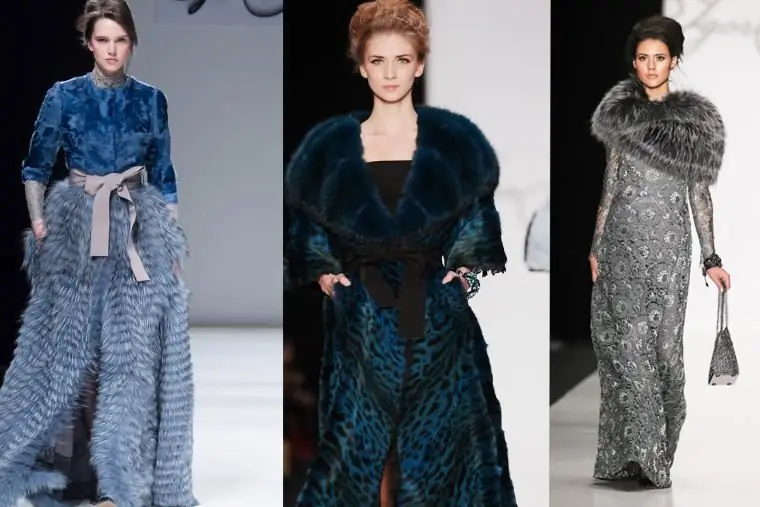 Igor sewed a kimono out of skins and gave it to the customer. Some time later, he went to Italy, and in one of the magazines he saw his work - that same fur kimono. But the story did not end there. In the same year, Gulyaev went to Beijing on business, and saw exactly the same kimono in a shop window. It was exactly the same model, beautifully stitched and finished. The owner of the store could not believe that the creator of this model was in front of him. He received these coats from Italy and sold them in large quantities, including to Russia.
So Gulyaev realized that it was time for him to create his own brand, because there were a lot of ideas in his head, and he wanted to bring them all to life. He liked to do completely new things, not like any others, so that there was an individual handwriting. In one year, he registered his brand and made his first collection.
This collection was dedicated to the fifties and sixties of the last century - products dictated by the images of famous actresses of that time. The collection consisted of long dress-coats, cropped coats with three-quarter sleeves, bolero capes with bat sleeves and other items.
Gulyaev decorated his models in a very original way: for decoration he used rhinestones, flowers and other decorative things that looked unexpectedly harmonious in combination with fur.
The designer named the collection "Igor Gulyaev fur collection", and it graced the ready-to-wear fashion week in the northern capital, at the VOLVO Fashion Week in Moscow, as well as in the designer's homeland in Alma-Ata. Then the collection received a trip abroad - it was demonstrated at the Bratislava Fashion Days in Bratislava.
The next year, in 2011, Gulyaev created a new collection: kimono fur coats with metallic inserts. He represented her at shows in both Russian capitals, and she was a great success. Here he again used the style of the sixties, trying to give those who will wear his products the most feminine look.
After several successful shows, the designer decided to expand the range of models and began to create evening dresses. This collection has already gone to a show in Paris and Milan - so Russian fashion, represented by Igor, once again went beyond the borders of the country.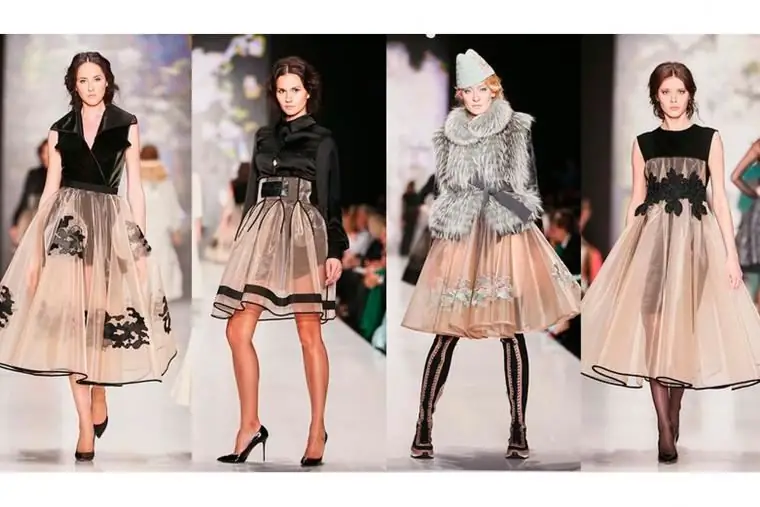 Since then, Igor Gulyaev has created a large number of collections. He is inspired by feminine beauty, and models who are not disfigured by overly creative cosmetics and pretentious hairstyles come to his catwalks.
Over time, the designer began to create fur clothes for children, and now little fashionistas can sport fur coats and jackets from the Igor Gulyaev fashion house.
Now the most famous stars of Russian and foreign show business dress at Gulyaev's, and this is the best indicator of the quality of his work - after all, there are no more discerning clients than stars. Couturier stores can be found in St. Petersburg, Moscow, Cannes, Saint-Tropez, Milan.
Famous people not only buy things of a famous designer - they have become his friends. At the last anniversary of Igor Gennadievich there were many famous people of the Russian stage, show-men and producers.
Despite being very busy, Igor finds time to conduct fashion programs on MUZ-TV. At various times, he worked in programs with partners Victoria Lopyreva, Lera Kudryavtseva and Elena Kuletskaya.
Personal life
After arriving in St. Petersburg, Igor had absolutely no time to build relationships, so he did not get married for a long time.
Then his path crossed with the designer Tatyana Gordienko, and they realized that they needed each other. Tatiana and Igor support each other, come up with new projects and believe that the best times are still ahead.