Galina Galkina is a Soviet and Russian actress, a leading artist of the Moscow Theater-Studio in the South-West, who has played over forty roles on stage, Honored Artist of the Russian Federation. Galkina was the wife of actor Viktor Avilov, the famous "Count of Monte Cristo", with whom two daughters were born - Anna and Olga.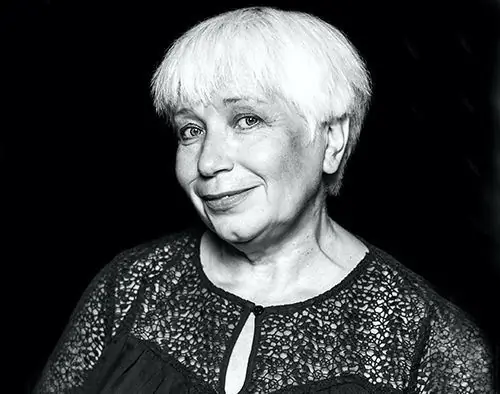 The beginning of acting
The biography of actress Galina Galkina is the case when creativity, career and personal life are so closely intertwined that they are completely inseparable from each other. There was a lot of love, joy and creative inspiration in her life, but, at the same time, she had to endure incredible suffering and mental anguish. The fate of Galina Galkina was influenced by three men, three talented, powerful and charismatic people: Viktor Galkin, Galina's brother, Valery Belyakovich, a theater director and teacher, and Viktor Avilov, an actor and her husband. And all three are no longer alive …
Galina Anatolyevna was born in Moscow on February 8, 1960. She was an ordinary schoolgirl who did not stand out in any way among her peers. When Galya was 14 years old, her older brother Victor, leaving for the army, advised her sister not to be "like everyone else," but to develop spiritually and creatively, for example, to go to the Palace of Pioneers and enroll in some circle. So Galya did: she began to study at the Theater of a Young Muscovite (TYUM) under the leadership of Valery Romanovich Belyakovich.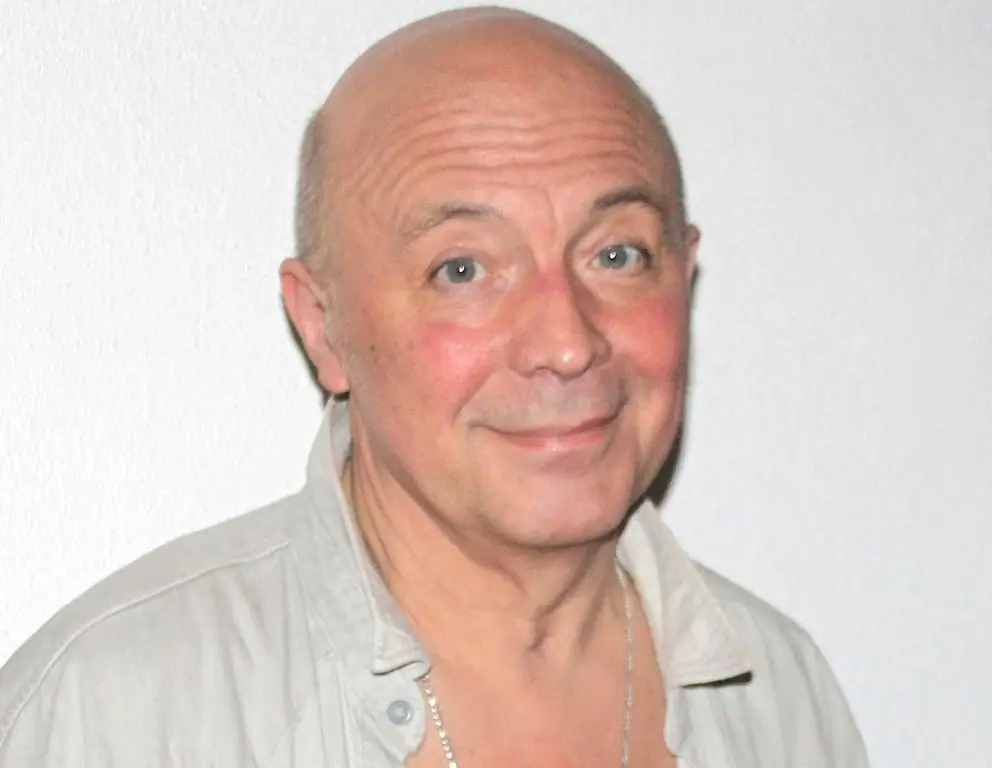 Belyakovich was an amazing person - an enthusiast and altruist, completely devoted to theatrical art. He was older than Galina Galkina and four of his novice acting students by only 10 years. He himself used to study at TYUM, and then began to teach there. Over time, he received two higher educations - graduated from the Pedagogical Correspondence Institute and the directing department of VGIK; subsequently created the Studio Theater in the South-West, worked in other theaters, directed the Stanislavsky Moscow Drama Theater, in 2002 received the title of People's Artist of the Russian Federation. But that's all later.
And in 1974, Belyakovich began to educate the Tyumov "youngsters", and at the same time he organized a theater studio in the village of Vostryakovo on the southwestern outskirts of Moscow, in which he gathered local punks - teenagers leading a riotous lifestyle. Thus, Belyakovich from hooligans and potential juvenile drunkards created creative people and even outstanding artists, among whom was Viktor Vasilyevich Avilov. It was on the stage of the studio in Vostryakovo that Galina Galkina first saw her future husband in the play "The Marriage" and was conquered by his talent, charisma and freedom of acting.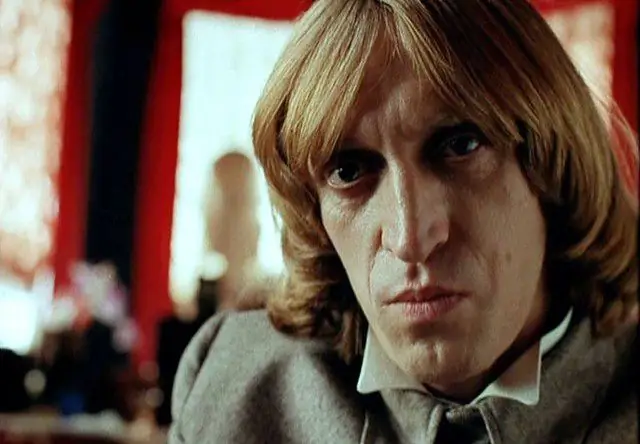 Creation of the Moscow Theater in the South-West
In the late 1970s, Belyakovich decided to unite the actors of the studio in Vostryakovo and the youth from TYUM into one theatrical collective, for which he "knocked out" a new building from the district administration. This is how the Moscow Studio Theater in the South-West was formed. The theater was an amateur theater, it did not receive funding from the state, so all the actors were simultaneously builders, decorators, costume designers, artists, and even cleaners. Sometimes they did not even hesitate to steal building material somewhere, justifying it with the lofty ideas of art - for example, they dismantled a fence in the Olympic village under construction and made a stage out of it in their studio. All the actors lived by the establishment of their theater, and in order to earn money for its development, they worked somewhere during the daytime. Galina Galkina, for example, got a job at the Pushkin Museum to wash the floors, and after working the morning shift, rushed to the theater, where she sewed costumes, rehearsed roles, played performances, and then cleaned the hall and on the stage. Viktor Avilov worked at a construction site as a MAZ driver, drove him to the theater, took a shower, played a performance and left to work again.
Gradually, the Theater began to gain popularity among the Moscow public, then foreign tours began. The repertoire was constantly expanding, as was the cast: Galina Galkina's brother Viktor, Valery Belyakovich's brother Sergei, Viktor Avilov's sister Olga and many others joined it. A real theatrical family was formed, which spent all their time together - both work and rest were common.
Galina Galkina and Victor Avilov. Personal life and creativity
The director Belyakovich created a pair of Galkina-Avilov in the literal sense of the word. He gave them the roles of lovers in several performances: for example, in "Dragon" by E. Schwartz they played Elsa and Lancelot, in "Moliere" by M. Bulgakov - Armand and Moliere. It was in this performance that they first looked at each other not just as actors, but as a man and a woman. Avilov is eight years older than Galkina, he was already married and divorced; Galkina was a young, inexperienced girl, for whom Avilov was an idol and teacher in everything. Their romance developed in front of the entire theater, and even their first romantic night happened in the Crimea, in a sleeping bag under the night sky, surrounded by secretly eavesdropping and peeping friends and colleagues.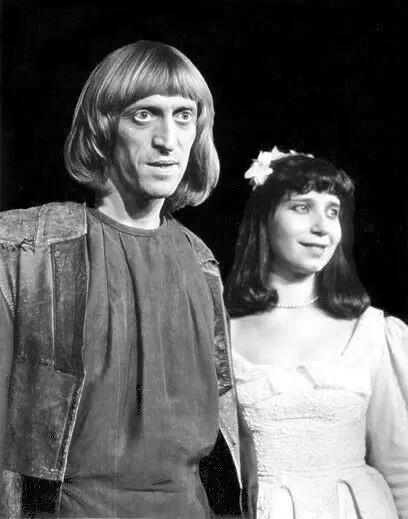 Avilov took the message of Galina about his pregnancy with joy, said: "It smells like a wedding, let's take a walk." Like everything that happened then in the life of lovers, the wedding also took place in the theater: friends especially for the newlyweds staged a parody performance "Meeting with a Song." By the way, this performance is still on the stage of the Theater in the South-West, but then Galina and Victor were in the hall for the only time as spectators.
The Avilovs settled with Galina's parents, the relationship was very warm. Soon, daughter Anna was born, and everyone helped to raise the child: grandparents, brothers-sisters, and colleagues in the theater. Five years later, the second daughter of the Avilovs, Olga, was born. It was a happy period in the life of the spouses: they played lovers on stage all the time, which turned out very naturally, because they loved each other in life. Home - theater - home, and everywhere there are many happy things, worries, events.
Viktor Avilov was a very economical husband, knew how to do absolutely everything around the house, took care of his daughters and his wife. When he began acting in films and traveling abroad, his family's financial situation and prosperity improved significantly. Galina Galkina recalls this time as a divine gift, as a period of total happiness, which soon ended very tragically.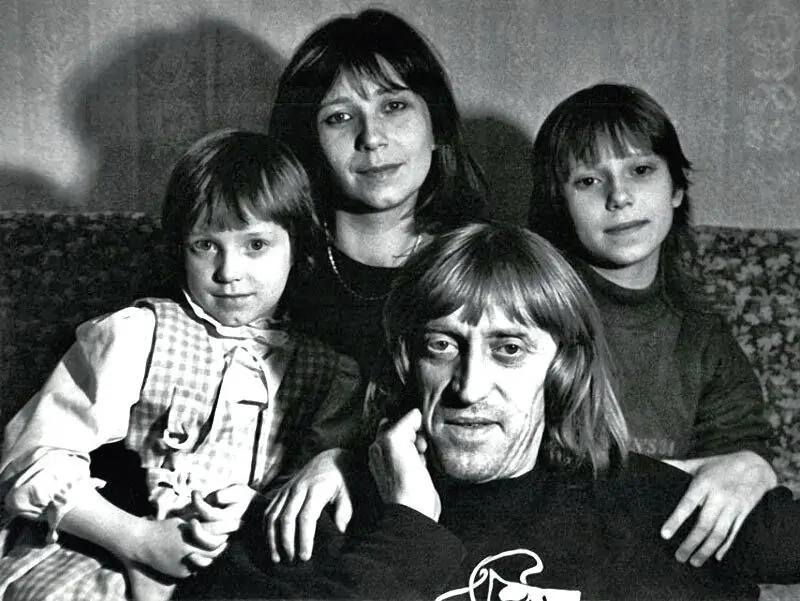 Tragedies in the life of Galina Galkina
Once the irreparable happened: at the age of 32, Viktor Avilov's younger sister Olga suddenly died. Brother and sister were tied by strong love and affection, so Olga's death made a terrible impression on him and had a devastating effect on his personality. Avilov began to wash down his grief with alcohol, and then adultery began. At the same time, he fell into some kind of mystical dark state, possibly under the influence of the roles he played then - Woland, Hamlet, Count of Monte Cristo.
One day he came home and said to Galina: "I'm leaving." Galkina fell into a state of shock, despair, prostration. Miraculously, she survived the departure and betrayal of a loved one. But she always justified and continues to justify him, finding an explanation for all his actions. Only a strong woman can love this way, and Galina Galkina is exactly that. However, Avilov periodically came to his ex-wife and children, and Galina met him sometimes drunk, looked after and took care of him. And the most difficult thing was to meet with Victor every day at the theater and, as before, play love on the stage. It was only when Avilov died of cancer in 2004 that Galkina resigned herself to the fact that he had passed away from her life forever.
But this is not all the trials that fell to Galkina's lot during that period. Her parents died with a difference of several days: her father could not live without his mother and passed away after her. And a few years later - another tragedy: the bandits killed Galina's older brother Viktor, who had always been her support and support. According to her, "the earth was leaving from under my feet" from grief. But she survived, raised her daughters and continued active creative activity in the theater, although she never received a special theatrical education. The youngest daughter Olga Avilova also became an actress and works in the same theater as her parents.
Theatrical career
Galina Galkina is rightfully considered one of the founders of the Moscow Theater Studio in the Southwest. For almost forty years of her theatrical career, she has played roles in more than forty performances. At first, these were young and young heroines, and today Galkina plays age and characteristic roles, not hesitating to look funny or ridiculous in comedic images. The actress also had a little experience of filming in films - four cameo roles in serials, as well as participation in the documentary film "How the idols left. Victor Avilov (2006). For her contribution to the national theatrical art, Galina Anatolyevna Galkina was awarded the title of Honored Artist of Russia in 1991.