Elena Gremina became one of the ideologues and inspirers of a new direction in theatrical life, at the forefront of which was the desire to bring art closer to reality. As the founder of the "new drama," Gremina actively supported aspiring playwrights, passing on her experience and vision of contemporary art to them.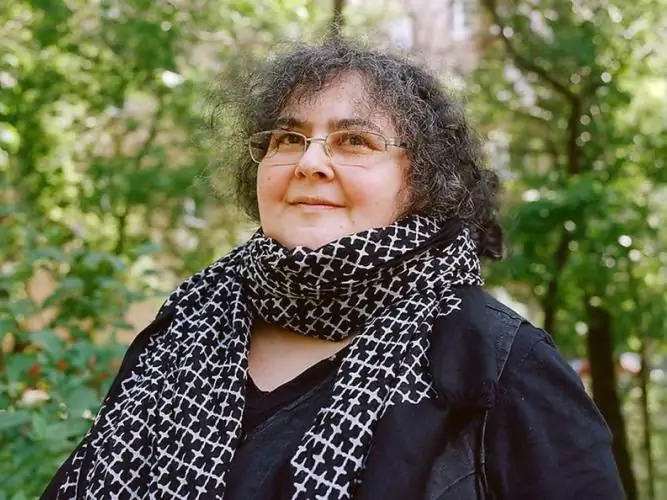 From the biography of Elena Anatolyevna Gremina
The future director, screenwriter and playwright was born in Moscow on November 20, 1956. Elena's father, Anatoly Grebnev, was a screenwriter. He became, in particular, the author of the script for the film "Dingo the Wild Dog". Elena's older brother, Alexander Mindadze, worked in cinematography, he became a famous director and screenwriter. Elena grew up in a creative atmosphere and from her youth dreamed of a career as a playwright. From an early age, the girl was involved in the process of creating scenarios and discussing theatrical events. Then she tried to write on her own.
Elena Anatolyevna received her education at the Gorky Literary Institute, graduating from the department of drama. Gremina was a member of the Union of Writers of Russia and the Union of Theater Workers of the country.
Creative activity
Gremina's first staging work was the play "Russian Eclipse" (1992), which was staged at the Moscow's Pushkin Theater. Over the years, the plays of Elena Anatolyevna were staged at the Ermolova Theater in Moscow, at the Stanislavsky Theater, at the Komissarzhevskaya Theater (St. Petersburg), at the venues of Saratov, Omsk, Krasnoyarsk, Novosibirsk and other Russian cities.
A significant success in Gremina's work was the play "Behind the Mirror", which tells about Catherine II. The premiere of the play took place in 1993 at the Moscow Art Theater. The main role in the play by Gremina was played by the famous singer Galina Vishnevskaya.
In 2002 Elena Anatolyevna took part in the creation of the "Documentary Theater" project. The work resulted in the foundation in Russia of the first non-state and non-commercial theater venue, named Teatr.doc.
More than once Gremina participated in the organization of the festivals "New Play", "New Drama", laboratories and seminars for novice playwrights, drama contests. Elena Anatolyevna is one of the founders of a new theatrical direction aimed at an accurate artistic reflection of today's reality.
Gremina took part in the preparation of scripts for the series "Petersburg Mysteries", "Thirty Years", "Adjutants of Love", "Love in the District".
Personal life of Elena Anatolyevna Gremina
Gremina was married. Her husband was Mikhail Ugarov, who died in 2018. Together with her husband, at one time Gremina staged performances at Teatre.doc. Elena's son, Alexander Rodionov, was born in 1978.
Elena Anatolyevna passed away on May 16, 2018. She died in the intensive care unit of the Botkin hospital. Gremina suffered from renal and heart failure. Gremina's ashes rest at the Troekurovsky cemetery, she is buried next to her husband.