Tariffs for utility bills are growing by leaps and bounds. And now it becomes impossible for more and more people in our country to pay for them in full. And not everyone knows that you can get a subsidy from the state to pay for utility bills.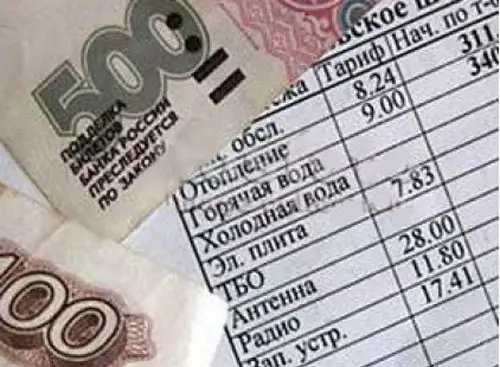 Instructions
Step 1
First of all, subsidies are provided to low-income segments of the population: owners of residential premises and members of their families, if their income is below the subsistence level. These beneficiaries include: users of premises in the state housing stock or in the municipal stock; members of cooperatives; owners of residential premises. But it is important to remember that the subsidy is issued only if the owners have no arrears in paying for housing and communal services.
Step 2
To get a subsidy, you need to contact your district housing subsidy department. There you will be asked about your family's total income. So, for example, for Moscow the standards are as follows:
- per person - income up to 18,767.70 rubles.
- for a family of two - up to 30,460, 80 rubles.
- for three people - 43 167, 60 rubles.
If your income does not "reach" these figures, you can safely apply for a subsidy.
Step 3
In order to apply for a subsidy, you need a number of documents. This is a passport, a child's birth certificate (and their copies), a certificate from the place of residence about the composition of the family, a document confirming the ownership of the living space, income certificates of all family members for the last 6 months, an extract from personal accounts for payment of housing and utilities, indicating total and living space, work books of all working family members, insurance certificate of state pension insurance, savings book or the name of the applicant, receipts for payment for electricity and gas for the last 6 months.
Step 4
It is not difficult to apply for a subsidy. But you will have to confirm it every six months. And so that problems do not appear, you need to carefully store all payment receipts.