When registering or registering any person at the place of residence, an apartment card (form 10) and a house book (form 11) are filled in in accordance with the order of September 20, 2007 by the Federal Migration Service of Russia No. 208. These documents are stored in the regional passport office. In addition, information about the registration of a person is provided to the address bureau of the city. You can find out the registration of a person or the number of registered persons in an apartment by submitting a request to the relevant authorities.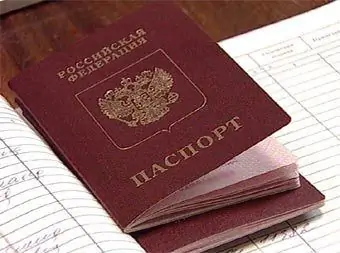 Instructions
Step 1
Apply for an extract from the house book at the district passport office. An extract from the house book at the address is issued on the basis of an oral request from a person registered in this apartment.
Step 2
Please present your passport when applying. Sometimes in practice, when verbally requesting an extract, difficulties arise. For example, passport officers often require you to pay utility bills first. This condition for the provision of an extract is illegal.
Step 3
In this case, write a written request for the provision of information from the house, apartment book. Send it by letter with notification to the address of the passport office. You will receive a written response in accordance with the procedure established by law.
Step 4
If you know the name and year of birth of a person, contact the address desk with a request about his place of residence. You will be provided with information about the last registered registration of this person.