The pension insurance card is colloquially called the insurance certificate of compulsory pension insurance. Any citizen of Russia has the right to issue this document. This can be done with the help of an employer or on your own, including for newborn children.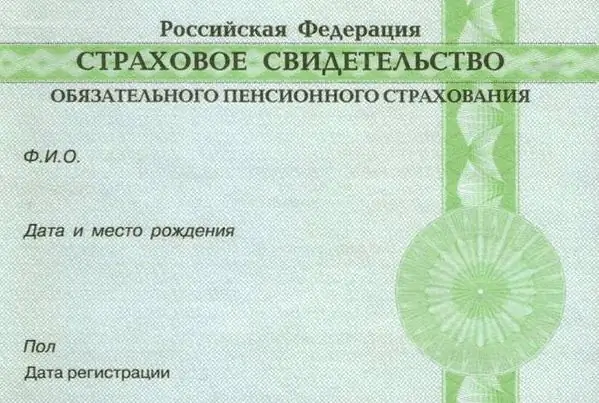 It is necessary
passport or birth certificate
Instructions
Step 1
Tell the employer that you do not have a pension insurance card if this is the case and you are applying for a job for the first time. He will take over all the formalities associated with the registration of the insurance certificate by the PFR, and you will only have to get it in your hands in the due time in the personnel department or accounting department of your enterprise.
Step 2
If you are issuing a pension insurance certificate for yourself or a child yourself, find out the address of the nearest branch of the Pension Fund. To do this, use the website of the Pension Fund or its regional branch. There is no strict requirement to apply to the department at the place of registration; you must issue a certificate at any office of the foundation you contact.
Step 3
Call the contact number of the nearest branch of the Pension Fund of the Russian Federation, find out the opening hours and the number of the office where the certificates of compulsory pension insurance are drawn up.
Step 4
Visit the selected branch of the Russian Pension Fund during office hours. If it has an electronic queue system, take a ticket and wait until your number is called. Or take a live queue if your department is not equipped with an electronic system.
Step 5
Tell the specialist you will see that you want to issue a certificate of compulsory pension insurance for yourself or your child (depending on the situation) and present your passport or birth certificate.
Step 6
Wait until the specialist fills out the questionnaire for you or your child on the computer, check if the data has been entered correctly.
Step 7
Obtain a receipt from a specialist of the RF Pension Fund branch on the acceptance of your application.
Step 8
Visit the office of the Pension Fund of the Russian Federation at the time specified by the specialist when submitting the documents (usually in a week) and receive a ready-made certificate.