Pension insurance certificate is a document that everyone must have. He confirms the opening of an individual personal account in the pension insurance system. The form was approved by the Resolution of the PFR Board of October 21, 2002 No. 122p. If this document is lost, there may be problems with getting a job, receiving government services, etc.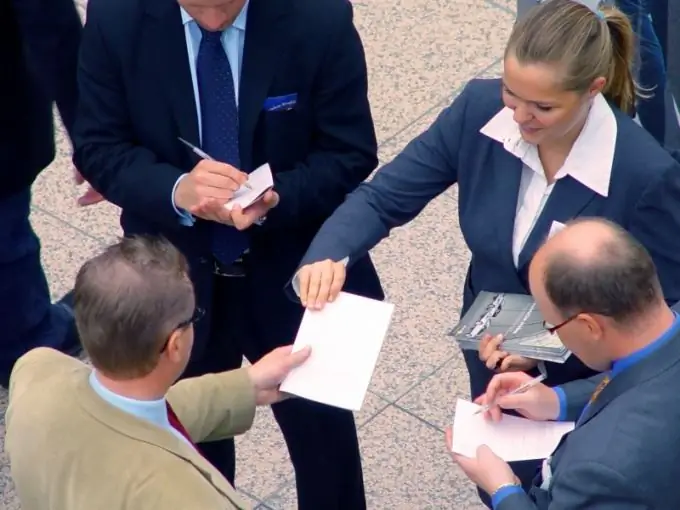 Instructions
Step 1
There are two options for restoring a pension insurance certificate - independently or through an employer.
Step 2
In case of self-recovery, you need to contact the PFR branch at your place of residence. Fill out the application form on the spot, an application for a duplicate SNILS. You will be given a duplicate of the document within 1 month after the application. In this case, if you are applying for a job and your employer asks you to bring your pension insurance certificate, you can show a copy of your application for reinstatement. You can receive the document either personally or through an authorized person. In the second case, you will need a power of attorney certified by a notary.
Step 3
When filling out the questionnaire at the PFR office, follow these rules: use a ballpoint pen or ink of any color other than green and red; write in block letters.
Step 4
If you receive a duplicate SNILS through the employer, write a statement of loss. Give it to your organization's Human Resources Officer. The personnel officer will send your application to the FIU within 2 weeks. Within 1 month, the Pension Fund will make a decision to issue a duplicate. Refusal to issue a new document may be associated with incorrectly specified information: the full name does not match; wrong account number.
Step 5
When restoring a lost pension certificate for minors, all documents are drawn up on behalf of the parents or their legal representatives.