The German concern Deutsche Lufthansa AG is the largest airline in Europe, with a fleet of 375 aircraft. In terms of the number of passengers carried, it ranks fifth in the world. However, in late summer 2012, Lufthansa customers experienced unforeseen difficulties with a strike by flight attendants from the notoriously named UFO.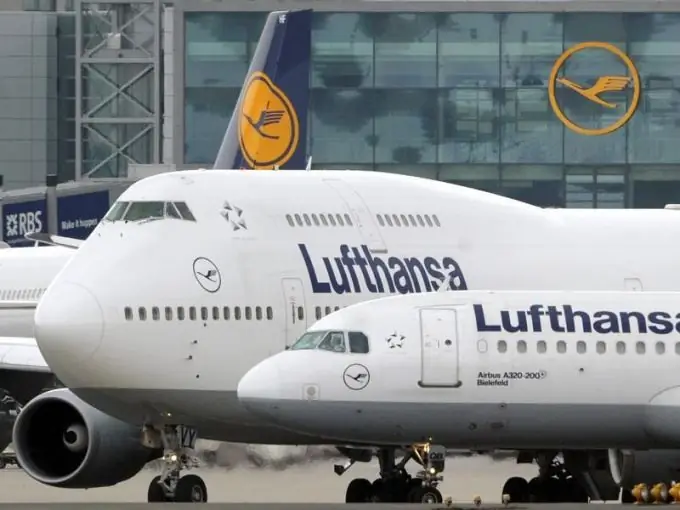 So far, only the workers of the trade union of one of the German air carriers, Lufthansa, are on strike. However, their leaders say that if the employer does not meet the demands of workers, the strikers will ask colleagues to support their action across the industry.
The main demands of flight attendants, which are expressed by the union uniting two-thirds of the 19 thousand employees of the concern, include a 5% increase in wages and guarantees of job retention. Negotiations between UFO and Lufthansa top management lasted almost 13 months and did not produce significant results, which led to the start of the strike. The organizers of the action say that they chose the time of its start based on the fact that a massive flow of air passengers returning from vacations has not yet begun. Therefore, the inconvenience caused to citizens will not be so great.
The reason for such difficult negotiations is that Lufthansa, like most European airlines, is in a difficult economic environment due to the global financial crisis, rising prices for aviation gasoline and increased competition with low-cost airlines. The loss minimization plan adopted by the German concern should reduce the expenditure side of the budget by 1.5 billion euros and includes, in particular, the reduction of 3.5 thousand employees.
In total, the airline operates 1,850 flights daily and most of them use the airports of Frankfurt and Munich. The action began in Frankfurt, where Lufthansa flight attendants went on strike for an 8-hour period. On the last day of summer, 220 flights were canceled at Rhein-Main airport for this reason, and passengers were notified by SMS. Although the strike related only to the airline's transportation within the country, it also affected international flights - due to the congestion of aircraft, arriving airliners were sent to other airports in Germany.