Sergei Yulievich Witte is a great reformer in Russian history of the late 19th and early 20th centuries. State and monetary reforms were carried out with his active participation. He also drafted the 1905 Manifesto and promoted the rapid development of industry and capitalism.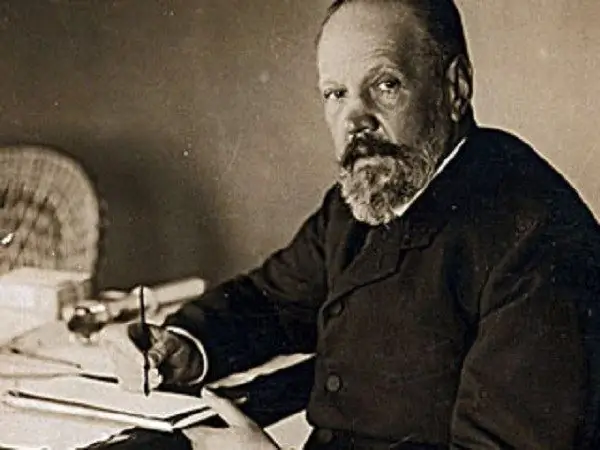 Instructions
Step 1
In 1880-1890, the monetary system in Russia was unstable and weak. In 1895, Witte, then the Minister of Finance, presented a report to Emperor Nicholas II, in which he wrote about the need to introduce gold circulation. This gold standard worked successfully in England. On May 8, 1895, a law was passed allowing transactions in gold. Thanks to the reform, the State Bank by 1897 increased gold cash from 300 million to 1,095 million rubles. Foreign companies and citizens could buy and export from Russia gold rubles, which contributed to the inflow of foreign capital into the Russian economy. This policy of Witte made the ruble one of the most stable and reliable currencies in the world. The reform has strengthened the external and internal exchange rates of the Russian currency.
Step 2
Sergei Witte contributed to the industrialization of the Russian Empire. His policy was aimed at the accelerated development of railway and industrial construction. About 3000 km of tracks were built annually. And by 1900 the country had become the world's leading oil producer. Witte in 1898 carried out a tax reform in the commercial and industrial area.
Step 3
Witte considered it imperative to reform the peasant community. In 1898, he wrote a note to Nicholas II, where he urged the emperor to complete the "liberation" of the peasants. However, the king listened more to the aristocrats, who were unhappy with Witte's policies. But Sergei Yulievich achieved the refusal of mutual responsibility, facilitated passport control of the peasants and eliminated corporal punishment for them.
Step 4
Witte initiated the construction of the Chinese Eastern Railway and the Trans-Siberian Railway. To replenish the treasury, the reformer introduced the "wine monopoly" in 1894. The distilleries were owned by private entrepreneurs, but the alcohol they produced was bought by the state, cleaned up and put up for sale in wine shops owned by the treasury. The proceeds from the "wine monopoly" in 1913 amounted to 26% of the revenues of the empire's budget.
Step 5
In October 1905, workers' strikes took place in the capital of Russia. Nicholas II instructed Witte to develop a Manifesto, which was proclaimed on October 17. Also, Witte, together with the Manifesto, carried out state reforms. These included the creation of the State Duma, the introduction of electoral legislation, and the transformation of the State Council. Sergei Yulievich edited the "Basic State Laws of the Russian Empire", which became the first constitution in the state.