In our time, modesty is becoming an increasingly rare human quality. Especially when it comes to show business stars. However, there is a person for whom reason, courage and friendliness are not empty words. The author of the hits "Kalym" and "To the disco!" Murat Thagalegov has been pleasing his fans with more and more new songs for 8 years now, gaining more and more popularity not only in his homeland, but throughout the country.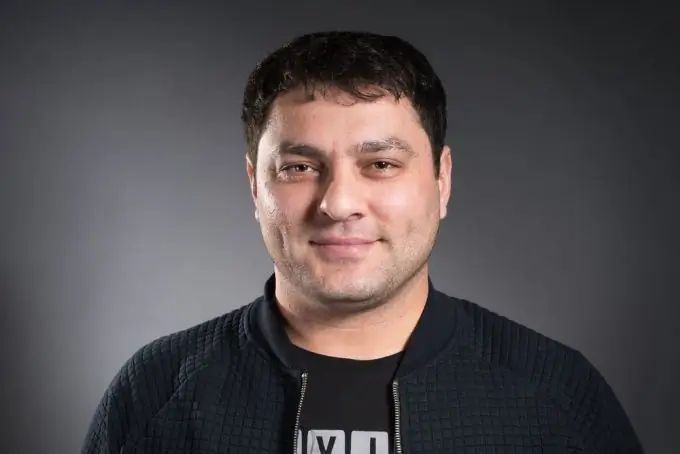 Childhood and love of music
Murat Anatolyevich Tkhagalegov was born on July 30, 1984. Murat is a native of the city of Nalchik. According to the common custom of Caucasian families, Murat is far from the only child in the family. In total, his parents have 7 children (Tkhagalegov has four sisters and two brothers).
It is known that Murat's father is a recognizable person in Nalchik. He has his own CD and DVD sales business. Since the family has many children, Tkhagalegov's mother is a housewife.
From an early age, Murat was very artistic and adored music. An excellent ear for music was given to Murat by nature itself.
The beginning and development of a musical career
After graduating from school, the boy learned to be a jeweler. There is also information that along with this he studied in the legal field. However, none of these formations was useful to Murat. He was drawn to music. For a long time Tkhagalegov had to do creative work in secret from his relatives. Moreover, it got to the point that, being an employee of a concrete plant, after work he came to the recording studio and composed music there, which at first did not even think about releasing it anywhere.
But soon he received an offer to perform at one of the concerts with his work, but Murat was forced to refuse, since everything that he received at the factory (which is 250 rubles a day) went to classes in the studio, and money for decent clothes for the performance it just wasn't. His friend Alibek came to the aid of the young man. Thus, Tkhagalegov nevertheless entered the stage with a song of his own composition "Alan".
This appearance became the starting point in the career of a novice performer. The song "Alan" got into rotation on the radio station. After that, the musician did not hide from anyone his intentions to open up and succeed in creativity. Subsequently, several more memorable compositions were released, such as "Wounds are crying", "Goddess", "Chef". The artist began to give concert after concert.
As in the career of any musician, Murat has songs that even those who are not his fans know, because these are the real hits. One might say, a visiting card of a musician. Such were the famous songs "Kalym" and "To the disco!", Which gained fame even outside of Russia.
To date, the artist's discography has only one album, which, by the way, was released not so long ago, in 2015. Many are sure that Murat Thagalegove has not yet reached the peak of his fame, and he has everything ahead.
Personal life
As for the singer's personal life, it is partly covered with a veil of secrets. It is credible that Murat is a married man. Moreover, he is also a father. The young man met his future wife in Moscow in 2011. And a year after they met, Murat and Inna became husband and wife. The wife managed to give birth to Thagalegova's son even before their marriage.