An accomplished, successful film actress, known for her roles in almost 50 films - Tatyana Cherkasova, has always amazed with her composure, perseverance and determination. She is equally good at tragic and funny roles. This versatility of the actress has always been highly appreciated by critics.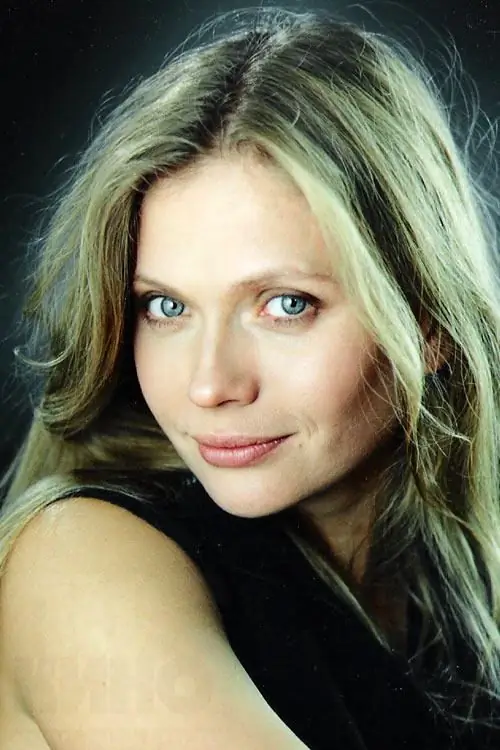 A bright Slavic appearance, blonde hair and blue eyes attract the eyes of the audience to this beauty. It is impossible not to notice her. Over the past few years, she has only starred in films and TV shows. Tatyana Cherkasova looks much younger than her age.
Biography
Tatyana Vladimirovna Cherkasova (nee Meshcherkina) was born in the city of Samara in 1973. As a child, she was very collected, purposeful. She had many different hobbies. She enjoyed playing sports, dancing, singing and deeply studying French. There is no information about her parents. It is only known that they are not from an artistic environment.
Tatiana successfully combined all her studies and achieved success. However, her dream has always been to shoot a movie. After school, having failed on auditions at GITIS, she entered the Institute of Culture in Samara, where she studied directing. During her studies, she tried twice to enter GITIS and the second time she succeeded. However, she has already chosen an acting direction for training, the years spent at the Institute of Culture were not in vain, she managed to decide on a profession. She studied on the course of L. E. Kheifits. In 1996, the actress graduated from RATI-GITIS.
Personal life of the actress
Tatiana is married. Her husband is director Dmitry Cherkasov, who now works on Channel One. They began dating in 1998, after filming "Two Steps from the Sky" - Dmitry's graduation project. The Cherkasovs do not talk about their personal lives, they do not post information about themselves on social networks, they do not give reasons for gossip. Both are rather closed and self-sufficient, despite the publicity of their professions. After 20 years of marriage, there are no children in the family. Both spouses are passionate about their work, and in their free time they like to travel around the world. Common interests, work and hobbies bring Tatiana and Dmitry closer, further strengthening their family union.
Work in theater and cinema
Tatiana's theatrical career was not impressed. After her studies, she was immediately accepted into the troupe of the Drama Theater. A. P. Chekhov, and then moved to the Moscow Chamber Theater, where she played in several performances. She quickly realized that she did not really like this work, she was not offered the main roles, and she did not want to wait. Considering this direction for herself a dead-end, theatrical stage, Tatyana Cherkasova preferred cinema, where everything went more smoothly for her. In her first film - "Life Line" she played the main role - Oksana. The winning script, Tatiana's acting talent and the international status of the film did their job. The film brought the young film actress the fame and popularity she deserved. Then there were invitations to shoot in other films.
Films and series with the participation of the actress
Since 1996, Tatyana Cherkasova has starred very often and a lot, according to the site kino-teatr.ru, she has 49 works in films. The latest ones:
2019 - My dear one (TV series) - has not yet been released;
2017 - Shards (TV series) - the role of Mary;
2016 - Family album (TV series) - the role of Hope;
2016 -… - Lawyer. Continuation (TV series) - The role of Lyuba Korotkova;
The attitude of the audience to the artist is ambiguous. Some confuse her with Maria Mironova and Anastasia Zadorozhnaya, Someone admires her, and someone, on the contrary, scolds Tatyana for dull and monotonous images in all films, accusing her of a lack of acting skills. But the main thing is that she does not leave people indifferent, her images evoke emotions and make them think and empathize.