Vladimir Dubrovsky is the main character of the story by A. S. Pushkin is still a very young man, who is 23 years old. Trying to improve his position, he became a robber. Why did his fate change so dramatically?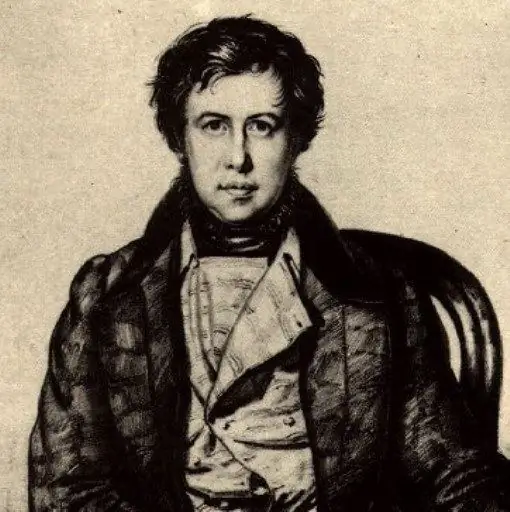 Instructions
Step 1
Vladimir Dubrovsky is the son of a poor nobleman who retired in the junior officer rank, who did not have influential relatives or patrons, he could not hope to make a good career. Therefore, like many people in the same position, Vladimir hoped to improve his affairs with the help of a profitable marriage. Instead, however, he became the leader of a bandit gang.
Step 2
Vladimir's father, a retired officer who owned a small village, displeased his powerful neighbor, the richest and most influential landowner in the district, the former general-enfesh Troekurov. Troyekurov's human qualities can be judged by the phrase of the writer, who pointed out that the neighbors were happy to please his slightest whims, and the provincial officials trembled at his name alone. An influential tyrant, accustomed to servility and obedience, paradoxically appreciated the independence and self-esteem of the elder Dubrovsky, with whom he even made friends. However, another manifestation of such independence angered him, and Troekurov decided to put the impudent person in his place.
Step 3
With the help of corrupt judicial officials, the former general-in-chief allegedly legally took away from his neighbor his only property - the small village of Kistenevka. For Dubrovsky, an honest and decent person, such a blatant injustice was a terrible blow, and he fell seriously ill. Learning about this from the letter of the servant, his son Vladimir urgently came home from St. Petersburg and found his father already dying. For a young man who inherited from his parent a hot temper and a heightened sense of justice, this was a heavy shock.
Step 4
A new blow for Vladimir was the arrival of judicial officials, who announced that now both his home and the entire village of Kistenevka belong to Troekurov. Their insolent behavior, which further exacerbated the grief of young Dubrovsky from the death of his father, was the last straw. Vladimir, with the maximalism characteristic of his youth, decided that there is no justice in this society, that the government behaves illegally, and therefore he has the right to repay such power in the same coin.
Step 5
On the same night, Dubrovsky, with the help of his faithful servants, burned down the house so that Troekurov would not get it and went with them into the forest, becoming the leader of the robbers. As the author of the story clarified, he only robbed government officials and landowners. And graduated from A. S. Pushkin his work with the phrase that Dubrovsky, judging by the available information, disappeared abroad.