Sometimes in life there are situations from which there is practically no way out. These can be problems with the judiciary, local governments, and other government officials. Such problems, as a rule, cannot be solved by anyone. And then you have only one saving option: to contact the President of the Russian Federation directly by writing him a letter.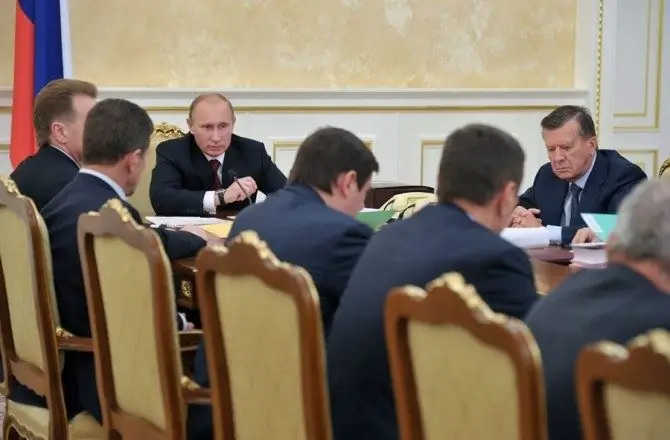 It is necessary
- access to the Internet;
- a computer;
- website letters.kremlin.ru.
Instructions
Step 1
If you decide to write a letter to the President, go to the Internet and enter the following address in the search bar: https://letters.kremlin.ru/. You will be taken to a website where you can contact the President. To chat with him and tell him about your problems, you can choose from several options: in-person reception, a video session with an authorized person, an electronic letter, and a voice message.
Step 2
To write to the President, click on the "Send a letter" tab. A window will open in front of you, in which you will see various useful information and rules for writing a letter to the President. After reviewing all the information on the page, click on the "Send email" button, which you will see in the lower right corner of the page.
Step 3
Now there will be a window in front of you in which you will write your appeal to the President, or to the Administration of the President of the Russian Federation. To get started, you will need to fill out a questionnaire by entering your personal data, such as first name, patronymic, last name, social status, phone number, email address and organization. Below there will be a line: "Subject", in which you can select the subject that your letter touches upon.
Step 4
After you fill out the form, you can start writing a letter in the window below. Remember that the volume of your appeal should not exceed two thousand characters. You can attach various documents to your letter that are necessary to confirm any information related to your letter.
Step 5
As soon as you fill in all the windows on the page, you can click on the "Send a letter" button.