The Bolshoi Theater is rightfully considered a symbol and a visiting card of Russian culture. Such world famous opera and ballet stars as F. Chaliapin, S. Lemeshev, I. Kozlovsky, G. Ulanova, M. Plisetskaya, V. Vasiliev, E. Maksimova, G. Vishnevskaya, N. Tsiskaridze and many others have performed on the stage of the Bolshoi. … The Bolshoi's repertoire includes unique performances. Visiting the Bolshoi Theater is a dream of many classical art lovers.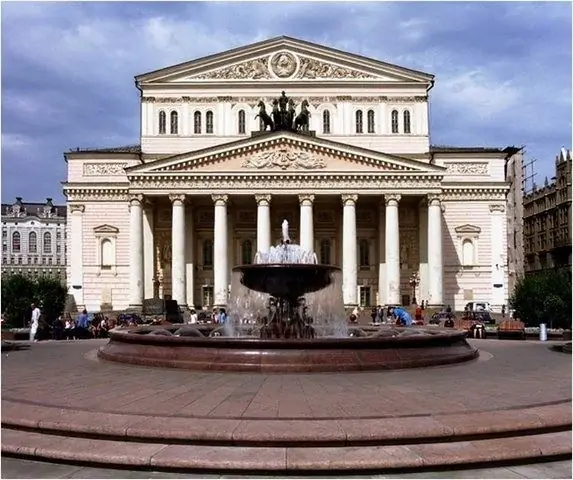 The performances of the Bolshoi Theater are a kind of quality mark. They are of great interest to fans of classical art all over the world. Today, the performances of the Bolshoi are in parallel on two stages: Main and New, which opened in November 2002.
A new stage was added to the historic Bolshoi building. During a large-scale reconstruction of the theater (from 2005 to 2011), it became, in fact, the main theater venue of the Bolshoi Theater. Now it is a kind of complex on Teatralnaya Square - one of the most beautiful places in the capital.
The repertoire of the Bolshoi Theater consists of opera and ballet performances, most of which are masterpieces of Russian classical music of the 19th and 20th centuries. About 70% of the performances are works by Russian composers.
The performances of the Bolshoi Theater are distinguished by sophistication, special flavor and uniqueness. The most famous theater and film directors are involved in the work on opera performances: A. Sokurov, E. Nyakroshus, T. Chkheidze. In addition, the Bolshoi Theater hosts tours of famous theatrical groups of the world and international competitions.
You can learn about upcoming premieres, tours, repertoire performances and musical events from the poster posted on the official website of the Bolshoi Theater. There you can also see the layouts of the halls, the location of the seats, and even learn about the special etiquette that you should adhere to when visiting the main theater of the country.
There are similar posters with the Bolshoi Theater repertoire on the websites of companies selling theater tickets. They also accept applications for tickets to the Bolshoi Theater, which are then delivered by courier service to the customer.
On Bolshaya Dmitrovka and in front of the entrance to the New Stage of the GBTA, Samsung has installed special "street" touch-screen kiosks. This was done as part of a sponsorship program. Now art lovers have the opportunity to watch the interactive poster of the Bolshoi Theater and get complete information about the current repertoire and new items of the season.