Evgeny Teterin: short biography, creativity, career, highlights of his personal life.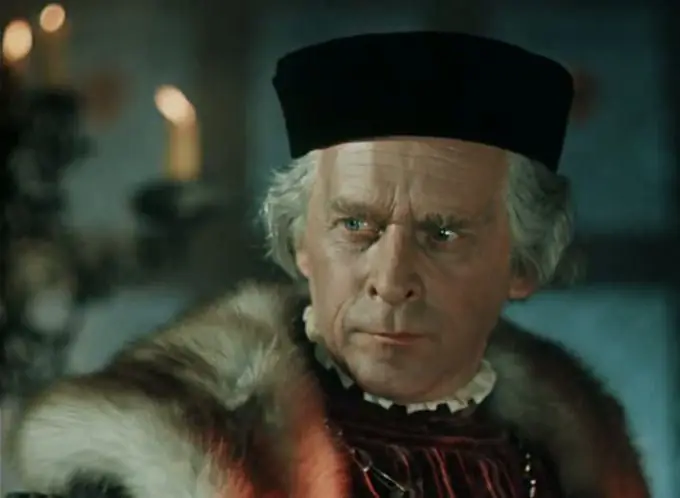 Teterin Evgeny Efimovich, Honored Artist of the RFSRF was born on 02.22.1905, in Moscow. His father was a simple accountant Teterin Efim Ivanovich, and his mother was a housewife Apollinaria Ivanovna Teterina.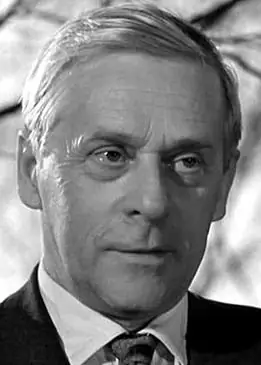 short biography
When Evgeny Efimovich was one year old, the family decided to move to St. Petersburg. In 1914, Eugene entered the Third Real School in St. Petersburg. In 1917, the Teterin family again changed their place of residence, moving back to Moscow. Evgeny continued his studies at the Real School of the Society of Teachers, and then began to receive education at a unified labor school (he graduated in 1922). In 1918, Yevgeny Efimovich's father died of tuberculosis and he had to work for hire, in parallel with his studies. His seniority began as a clerical apprentice at the Moscow City Council.
In 1926, Yevgeny Efimovich graduated from the Studio of Performing Arts of the Moscow Art Theater and the Studio of Yevgeny Vakhtangov.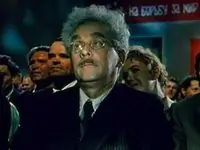 Yevgeny Efimovich was an actor and director of the Moscow Theater of Sancultura (1929-1937), an actor in the theaters of Noginsk and Orel (1938-1940), an actor at the famous Soviet film studio "Mosfilm" (1940-1941), an actor in the Theater of Musical Comedy of the BSSR (1944- 1946), and since 1946 he became an actor of the Moscow Theater-Studio of Film Actor.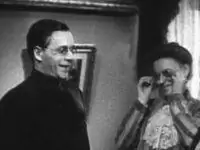 The differences in the acting style of Teterin Yevgeny Efimovich were the accuracy of the characteristics of his characters, spiritual simplicity and gentleness, restraint, intelligence and naturalness. Both negative and positive heroes, performed by Teterin, always found a lively and warm welcome and response from the audience.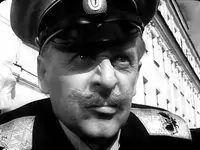 Yevgeny Efimovich's dream was directorial work at a film studio. After Teterin tried himself as a director in the theater, staging several successful performances, he repeatedly turned to the management of the Mosfilm film studio. Permission was obtained only once. In 1959, he published a joint work with Anatoly Bobrovsky based on the famous story by Turgenev. In the film adaptation of "Mumu" Teterin inimitable managed to convey the atmosphere and style of that time.
Personal life
Evgeny Efimovich Teterin tied the knot twice. His first wife, Militina Mikhailovna Vladimirova, in 1940 gave him a son, Nikolai. Nikolai did not follow in the footsteps of his famous father, did not begin to associate his life with the acting path, but became a metallurgist. Nikolai had two daughters, and Nikolai Evgenievich died in 2008.
Yevgeny Efimovich concluded his second marriage in 1954 with actress Valentina Mikhailovna Sedykh (Sorogozhskaya). She at that time had three children from a previous marriage. Evgeny Efimovich had an excellent relationship with the children of Valentina Mikhailovna, he became a wonderful father and husband, and she, in turn, treated his son Nikolai from a previous marriage with Vladimirova quite warmly and even made friends with his first wife Militina Mikhailovna.
Completion of the path
In 1985, the actor Evgeny Efimovich Teterin suffered a stroke. The stroke resulted in paralysis of the left side of the body. Yevgeny Efimovich died two years after the blow suffered - 1987-19-03. After his death he was cremated, the urn with his ashes is in Moscow, in the Don Columbaria.