Enterprises and individual payers pay for the electricity they consume in accordance with meter readings. These meters are installed in all organizations, in every house and every apartment. Payment for them is made monthly. To do this, it is necessary to transfer the meter readings for electricity to the appropriate enterprises that supply it.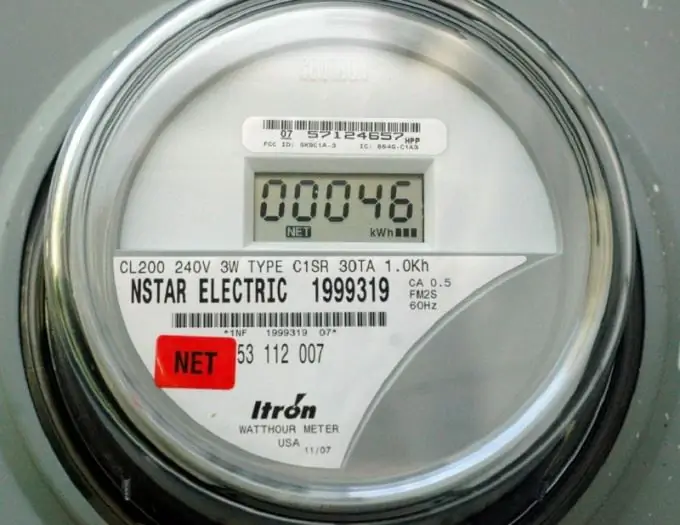 Instructions
Step 1
Enterprises that supply electricity to citizens' homes and businesses are commercial structures, so each of them has the right to use its own method of generating electricity bills. You need to familiarize yourself with this methodology and the rules for transferring meter readings on the website serving your region of the company. In addition, you can get such advice by contacting directly the office of this company or at the cash settlement center where you pay receipts.
Step 2
As a rule, in the event that your meter, like the meters of your neighbors, is brought out into the corridor or onto the staircase, then the employees of the electricity supplier will go around residential buildings on their own, collecting meter readings. Based on these readings, you receive and pay your electricity bill.
Step 3
If your meter is hanging at home, in an apartment and is not in the public domain, then the controllers can set a time and a fixed date when they appear in your house in order to take meter readings. In case of your absence, the controller reserves the right to increase the meter readings for the last month by the estimated amount of your average monthly electricity consumption. Then it will be corrected according to real data.
Step 4
In many cities, there is a system for transmitting meter readings taken directly by electricity users on paper. For this, in certain places, boxes resembling postal boxes are hung, where citizens will be hindered by notices indicating the data of these devices.
Step 5
Many energy companies accept metrics for electricity consumption appliances on their websites. Find out the address of such a site in the RCC or by searching on the Internet, register on it and start transmitting electricity consumption data on a monthly basis in order to correctly and timely receive receipts for payment.