Many Russians living abroad have kept friendly and family ties back to their homeland. And they may have a desire not only to maintain contacts by phone and in correspondence, but also to send various gifts and souvenirs to familiar compatriots. Now the post office provides ample opportunities for sending parcels, but if you know the basic rules and procedure for sending things between countries, it will be easier for you to choose the type of mailing that suits you.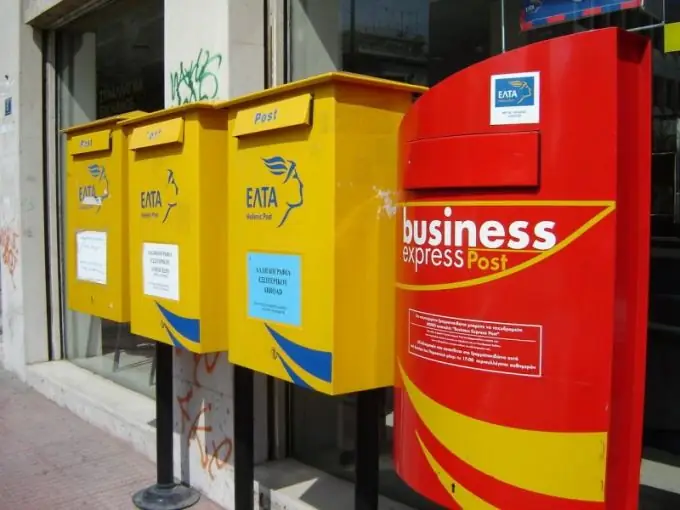 It is necessary
- items for shipment;
- packaging for them;
- money to pay for postage;
- the address of the person to whom you want to deliver things;
- passport.
Instructions
Step 1
Check if the package you are going to send complies with the postal rules of the Russian Federation. According to the law, since the entry of our country into the Customs Union, alcoholic beverages, all types of tobacco products, seeds and plants, things of high cultural value, for example, antiques, cannot be sent in parcels across Russia. Also, be careful when shipping food - if it is perishable and cannot be stored outside the refrigerator, it will not be possible to ship it either.
Step 2
Decide which postal service you want to contact. This can be both government mail and international forwarding systems such as FedEx. Private forwarding services are more convenient to use if you need the fastest delivery of your package. But their services usually cost more than regular mail services.
Step 3
Come to the branch of your chosen postal service. You can save money and bring packing for your belongings with you. The best option is a cardboard box that matches the size. If desired, this packaging can be purchased directly from the post office. Also bring your passport or other ID.
Step 4
Contact the post office employee and ask him to recommend the optimal rate for your parcel. Some countries offer special rates for shipping certain types of goods, such as books. It may cost less than a regular package.
Step 5
Prepare the necessary documents for shipment. Indicate the shipping address in Russian and, if necessary, in a foreign language. Pay for the parcel. If possible, also insure it against theft or send it with a declared value. It is known that there is a risk at customs that something could be stolen from the parcel.
Step 6
Check how long the package will take. Depending on the postal rate and the country of origin, the shipment time can be up to several weeks.