In order not to be late, you need to know the exact time. But any watch tends to start to rush or lag behind with time. You can avoid this if you know where you can check the correctness of the readings of your wristwatches and alarms.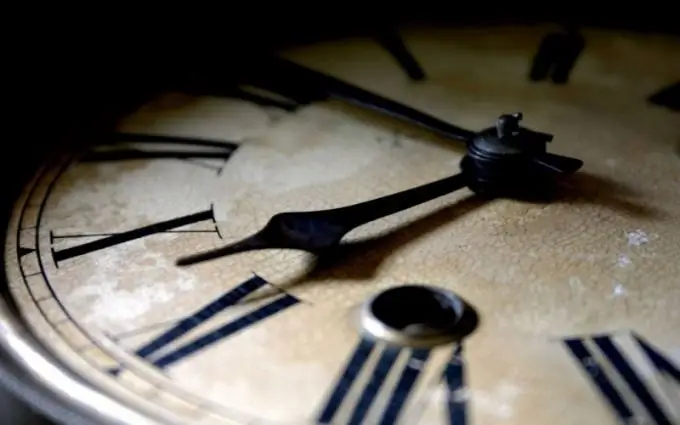 It is necessary
- a computer;
- access to the Internet;
- telephone.
Instructions
Step 1
Find out the exact time using the Internet. Go to one of the sites that publish such information, for example, the following one - https://www.anafor.ru/time/index.htm There you can find information about the exact time, according to the atomic clock operating in the US Observatory. The time in a particular locality is calculated from their indicators. To do this, in the search box, enter the name of the city, the time of which you are interested in. It must be written in English. After that, you will be able to see the time in that time zone to the nearest second. Also, as additional information, the calendar date will be given, as well as the air temperature and humidity in a particular region. After that, you can set the exact time found on your watch.
Step 2
In addition to the above, there are also special resources for setting the time on the computer. On such sites, you can synchronize the exact time with the indicators of your computer. The system will update them every time you access the Internet. One of these sites for time synchronization is
Step 3
Call the exact time service on the phone. Telephone numbers may differ in different regions, for example, in Moscow you need to dial 100, in St. Petersburg - 060, and in Norilsk - 000. You can find out the exact number in the city's telephone directory, you can find them, for example, at some post offices. You do not need to ask any questions about this number - you will hear an answering machine telling you the exact time. A call to such a service is free of charge for a subscriber calling from any landline phone.
Step 4
If these methods are not available to you for any reason, be guided by the time messages on the radio. In particular, times are usually announced before the start of news broadcasts. At the same time, you should not trust television channels - the broadcasting grid may shift, and at the same time there is a risk that even a news program may go on the air a few minutes later than the time stated in the program schedule.