Alexander Vladimirovich Politkovsky is a journalist, producer, director and TV presenter, political observer, lecturer at the Ostankino Moscow Institute of Television and Radio Broadcasting, founder of the Politkovsky Studio and the Alexander Politkovsky Higher School of Television. He was one of the founders of the ViD television company and the host of the famous Vzglyad program together with Vlad Listyev.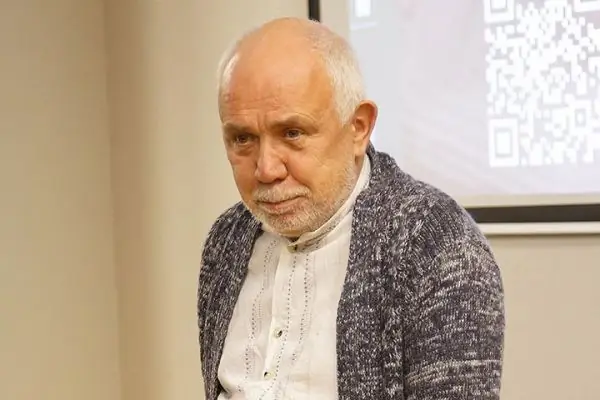 Alexander Vladimirovich is one of the brightest journalists, whose successful career began in the years of perestroika. Today he is not as popular as before, but his contribution to the development of television and journalism is very significant and valuable.
early years
Alexander root Muscovite. He was born in 1953, on September 15. In childhood, the boy did not differ in any outstanding abilities and was an ordinary child.
Alexander acquired his first experience in journalism while studying photography at the school for working youth, where he studied.
After receiving secondary education, Politkovsky immediately goes to the army. After returning from service, the young man enters the Moscow State University. Immediately after graduation, Alexander gets a job on television, where his creative biography and career as a journalist began.
Television work
First, Politkovsky was hired to work in the editorial office of sports programs, and only a year later he got into the youth editorial office. During this period, there were many new projects on television, especially those concerning young people.
Together with his colleagues and friends I. Kononov and V. Mukusev, Alexander Politkovsky creates such programs as: "Peace and Youth" and "12th Floor". Almost immediately, they become very popular with viewers.
Sight
The peak of his career in journalism came at the end of the 1980s, when the famous "Vzglyad" program appeared on Central Television. Politkovsky got the role of a special correspondent, who went on the air with author's, sharp and topical reports, as well as the co-host of Vzglyad. Until the release of the program on Channel One, there were no such projects on television.
The presenters discussed topical issues, which were enough during the perestroika period, but in addition to the informational part, the program contained a lot of entertainment materials and meetings with famous people. Among the hosts, in addition to Alexander Politkovsky, were Vlad Listyev, Alexander Lyubimov, Vladimir Mukusev, Dmitry Zakharov.
In preparing his reports, Politkovsky used the latest technologies, covert filming, a radio microphone and many other innovations that had not been used until that moment. In fact, Alexander Vladimirovich created a new genre - extreme journalism.
In addition to working at Vzglyad, Alexander Politkovsky continues his career in documentary films. He travels a lot around the country and the world, filming his plots for films. One of his most famous works was the film "August outside the windows".
After "Look"
Gradually, Alexander begins to delve deeper into politics, and the sudden murder of the main host of "Vzglyad" Vladislav Listyev became the main reason for his departure from the program.
For some time he worked on the TV-6 channel, and then created his "Politkovsky Studio", which prepares materials for showing on various television channels. He also hosted the program Back to the USSR on the Nostalgia channel, trying to move away from politics, but after a while it became clear that he was not interested in this genre.
Today, Alexander Vladimirovich Politkovsky considers himself a completely independent journalist, and his position is not approved by television channels, because he completely excludes the possibility of including advertising in his programs and does not accept ordered reports.
Personal life
Alexander prefers not to talk about his family life. He was married to a well-known journalist, Anna Politkovskaya, whose life tragically ended in 2006. A few years before her death, the husband and wife parted, but they did not formalize the divorce. The family had two children, whom Alexander often visits today.