Mikhail Pogrebinsky is a theoretical physicist by education. However, already in adulthood, he switched to social and political activities, creating a specialized research center in Kiev. The analytical reviews that this structure offers to society are distinguished by comprehensive and balanced assessments and claim to provide an objective coverage of events.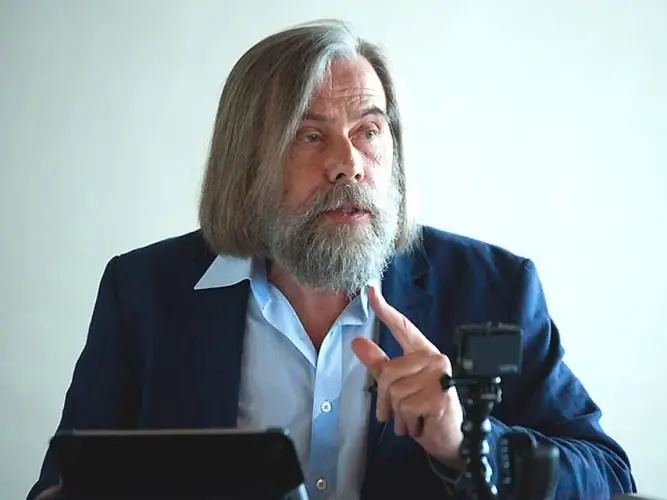 Mikhail Pogrebinsky: facts from the biography
The future Ukrainian political scientist was born in Kiev on December 7, 1946. Mikhail received a solid higher education. Behind him is the Physics Department of Kiev University. He graduated from the university in 1969. Pogrebinsky is a theoretical physicist by profession.
After graduation and until 1990, Mikhail Borisovich worked at the Kiev Institute of Microdevices. He successively held the positions of engineer and leading engineer, then became the head of the laboratory.
Mikhail Pogrebinsky is safe in his personal life. He is married. He has a daughter, a granddaughter is growing up.
Career in politics
Since 1989, Pogrebinsky has been taking part in political activities as an organizer and advisor in a number of election campaigns.
Over the years, Mikhail became a deputy of the Kiev City Council, a member of the city executive committee, and served as an assistant to the Deputy Chairman of the Supreme Council of Ukraine. Under President Kuchma, Mikhail Borisovich was a member of the Council of Experts on Domestic Policy. From 1998 to 2000, Pogrebinsky was an adviser to the prime minister of the republic. Two years later, he became an advisor to the head of the presidential administration of Ukraine.
In 2004, Pogrebinsky advised the election headquarters of the presidential candidate Yanukovych. Subsequently, he actively interacted with the Ukrainian Choice movement.
From autumn 2014 to the end of 2016, he collaborated with the Russian online publication Lenta.ru. Pogrebinsky can often be seen on the air of various television channels, where he speaks with an assessment of significant political events related to Ukraine and to Russian-Ukrainian relations.
Currently, Pogrebinsky is not a member of any political party.
Center for Political Studies of Mikhail Pogrebinsky
In 1993, Mikhail Borisovich organized the Center for Political Research and Conflictology in Kiev. The direction of work of this structure is research in the field of sociology and politics, consulting activities. Pogrebinsky is the director of this organization.
Currently, the Center headed by Pogrebinsky studies how socio-political processes are developing in Ukraine, how social institutions and government bodies are being transformed. The final "product" of research activities is analytical reviews of the development of the situation within the Ukrainian society and outside the republic.
The center also organizes meetings, seminars, conferences, round tables, in which invited experts take part. The organization also carries out publishing activities, producing printed materials with informational data.