Max Minghella is an actor from Great Britain who also managed to establish himself as a talented director, producer and screenwriter. The most successful and popular projects in which the artist was involved are: "How to Lose Friends and Make Everyone Hate You", "Social Network", "Horns", "The Handmaid's Tale".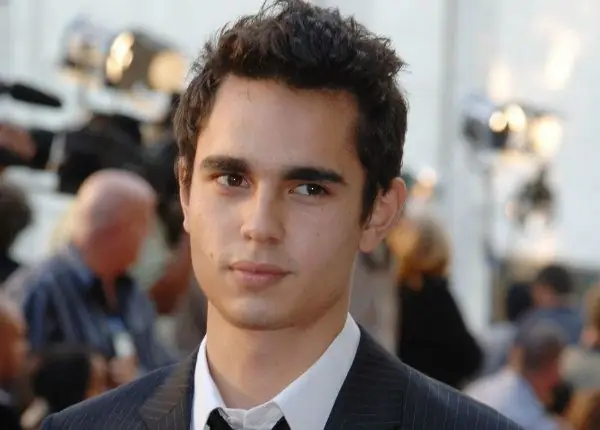 Max Giorgio Choa Minghella was born in London, in an area called Hampstead. The date of his birth is September 16, 1985. His mother's relatives included Chinese, Europeans and Indians. But my father was Italian. This combination of blood gave Max a memorable appearance and was definitely reflected in his talents.
Facts from the biography of Max Minghella
The boy was lucky to be born into a rather creative family. His father was Anthony Minghella, who is a director by profession. Anthony was able to build a successful career in cinema, he had a certain impact on his son, "infecting" Max with a craving for art and creativity. In addition, Max's mother was also involved in art. She danced professionally and taught choreography at one of the studios in London.
Despite the fact that Max's father is associated with art, the actor himself always emphasizes in his interviews that he has chosen a creative profession on his own. Of course, the environment in which he grew up played a role. However, Minghella keeps repeating that his father never tried to pressure or coerce him into performing arts.
In his childhood and teenage years, Max spent all his free time on the set. He was also a member of the drama club at the school where he was educated. The boy willingly participated in amateur performances, without him there were no contests and holidays where he had to perform on stage in front of the audience. Max was especially eager to become a professional actor when, as a teenager, he attended the play "This is our youth." However, at that moment he also thought that if his acting career did not work out, he would become a popular video director.
The future famous actor received his basic education within the walls of the school of St. Atony. After graduating, Max easily entered one of the colleges in London. Minghella received his higher education at Columbia University, and chose for himself a non-creative specialty. The actor has a diploma in history, which was awarded to him in 2009.
To date, the actor's filmography has more than twenty works in film and television. His debut in front of cameras took place back in 1997. And Max began to develop his career intensively while still in college and at the university. It is noteworthy that his fellow students did not even know what Max was doing in his free time from lectures and exams.
Career development in film and television
Max Minghella is not only a famous actor, whose talent is beyond doubt. He also managed to try himself as a screenwriter, director and producer.
As a screenwriter, Max first appeared in the project "The Ninth Life of Louis Drax". He also worked on this picture as a producer. The film was released in 2015. A few years earlier, Minghella produced another film - "The Two Faces of January".
In 2018, the full-length film "Following a Dream" was released. In this project, Max acted as a director (this is his first work in this role), executive producer and screenwriter.
The actor got his first experience in cinema, starring in the short film "Toy Boys" in 1997. However, the picture was released only in 1999. And in 1998, Max's filmography was replenished with another work - "Let The Good Times Roll".It was again a short film, and the character played by Minghella did not even have a name. In the credits, he is listed as "a boy with a dog."
After a hiatus in acting, Max Minghella returned to the screens in the 2005 film A Play on Words. This was followed by roles in such rating projects as Advertising for a Genius, Elvis and Annabelle, How to Lose Friends and Make Everyone Hate You, The Social Network, Ides of March, Phantom.
In 2012, the Mindy Project television series began to appear on the screens. He stayed on the air until 2017. In this show, Max played the role of a character named Richie Castellano. In 2013, two quite successful films with Max were released: "Horns" and "Shots".
In subsequent years, the popular and famous actor starred in a number of films, among which were "Not Safe for Work" and "In the Woods". And since 2017, Max Minghella has been in the cast of the acclaimed television series The Handmaid's Tale.
Love, relationships and personal life
Very little is known about the actor's private life. Max is a rather secretive person. Surprisingly, he does not maintain pages on social networks, so fans need to work especially hard to find out how the artist lives and what he does.
Now Max Minghella has no wife or child. In the past, the artist had a relationship with Leigh Lezarc, who works as an actress and model, and with Kate Mara, who is also an actress.